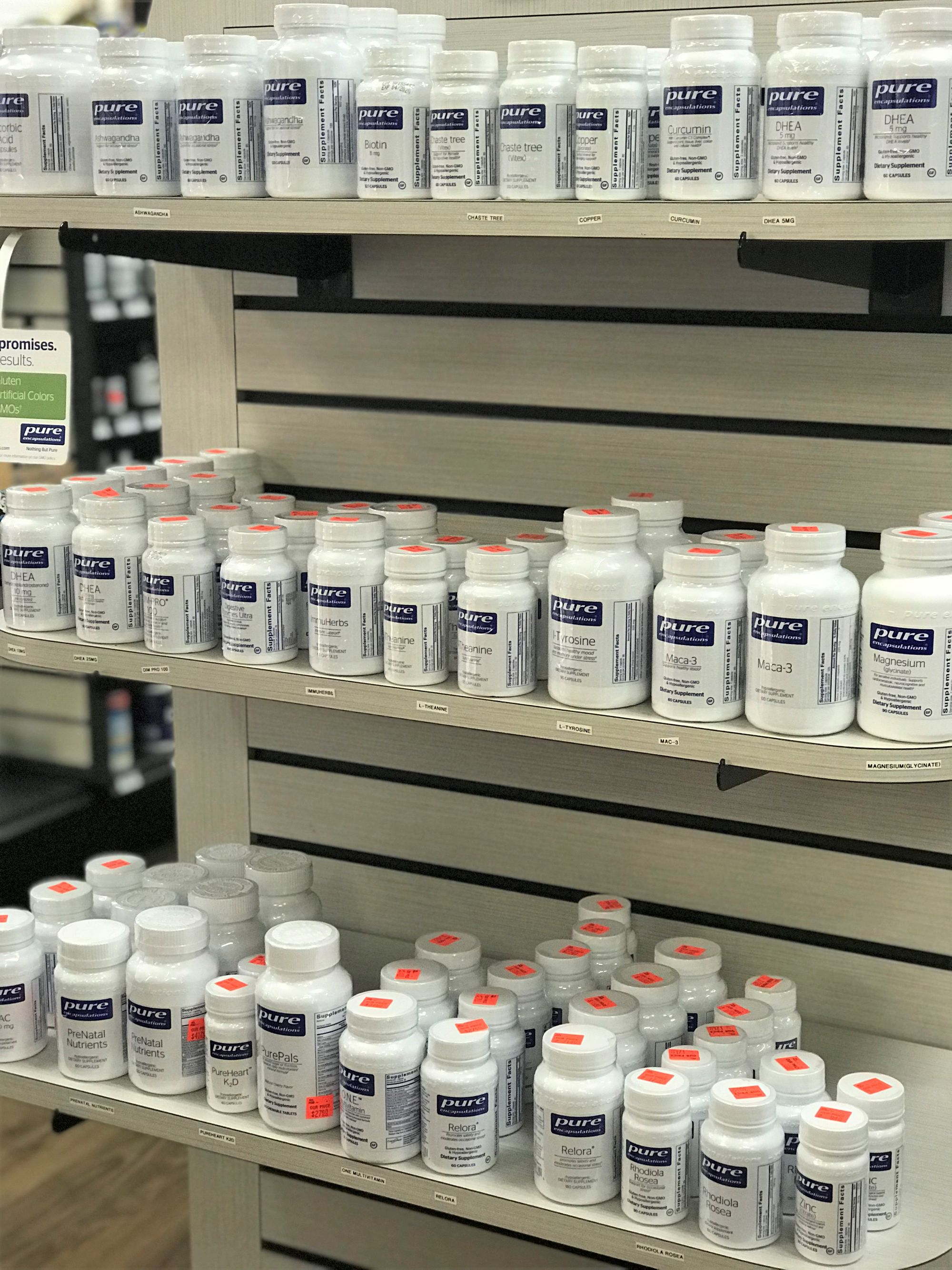 Wellness
Prevo Drug carries a full line of high quality vitamins and supplements.
Why should you choose Professional Brands?
Manufactured with pure ingredients and effective dosages.

Most have no flow agent, fillers, or binders.
Evidence based quality from clinical research.
Follow strict manufacturing standards.
Suppliers undergo rigorous qualification procedures and audits.
If you have any questions or concerns about your nutrient depletion, please contact us at prevo@prevodrug.com or (336) 625-4311.