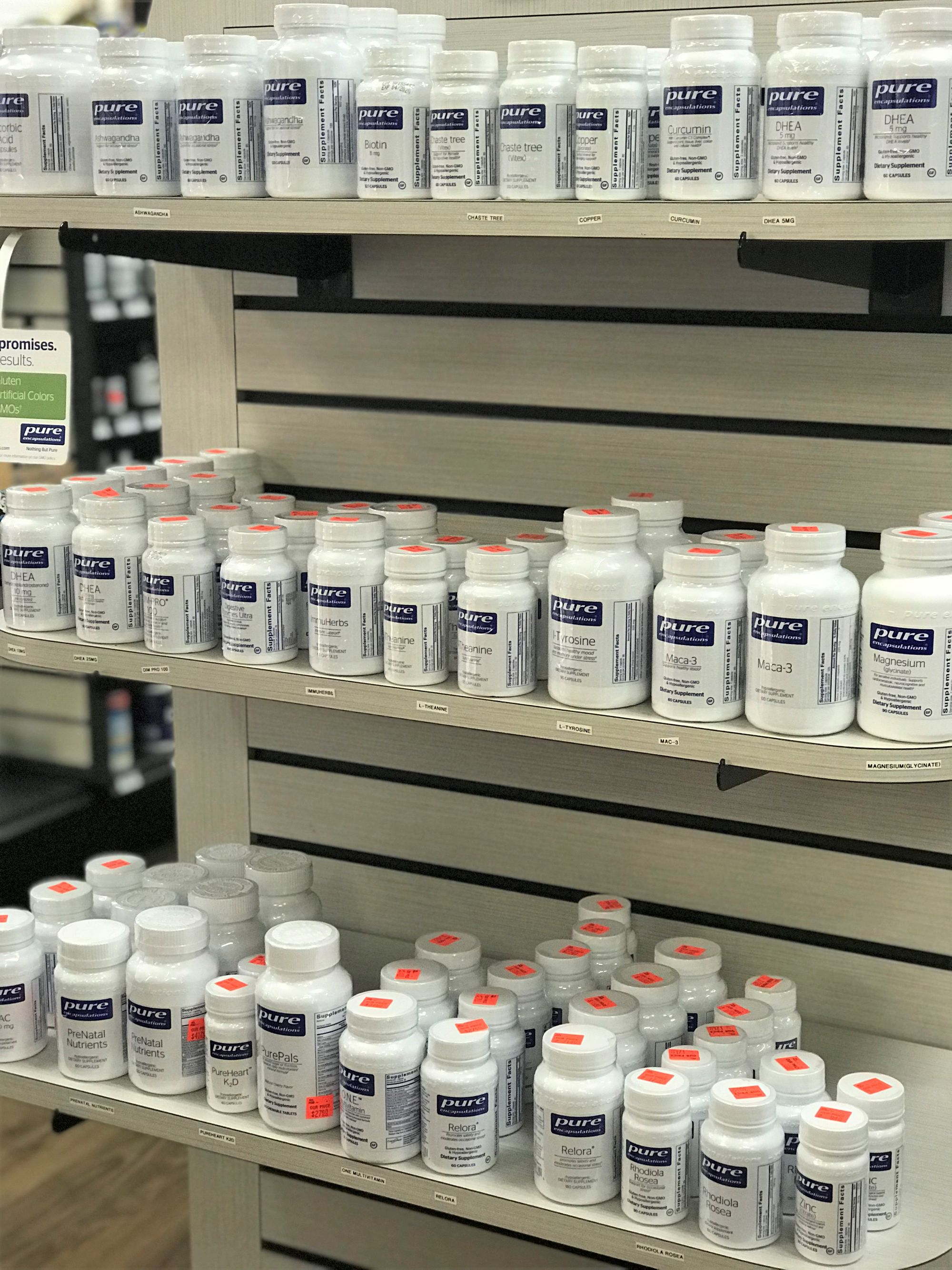 Wellness
Prevo Drug carries a full line of high quality vitamins and supplements.
Why should you choose Professional Brands?
- They require a business license to carry them.
- Manufactured with pure ingredients and effective dosages.
- Most have no flow agents, fillers, or binders
- They are evidence based from clinical research
- These brands must follow strict manufacturing standards.
- Their suppliers undergo rigorous qualification procedures and audits.
If you have any questions or concerns about your nutrient depletion, please contact us at prevo@prevodrug.com or (336) 625-4311.