Positioned in the heart of downtown Asheboro, Prevo Drug was established in 1972 by Jim Prevo. Not too long after that, Stan Haywood joined him, and together they turned Prevo Drug into the go-to pharmacy for the county. Ashley and Ken Duggins bought the store in 2013, and have continued to grow Prevo while still providing excellent customer service and individual attention to each person who walks through the door. Each staff member is held to the highest standard of pharmaceutical care, dedicated to the mission of taking an active role in our customers' health.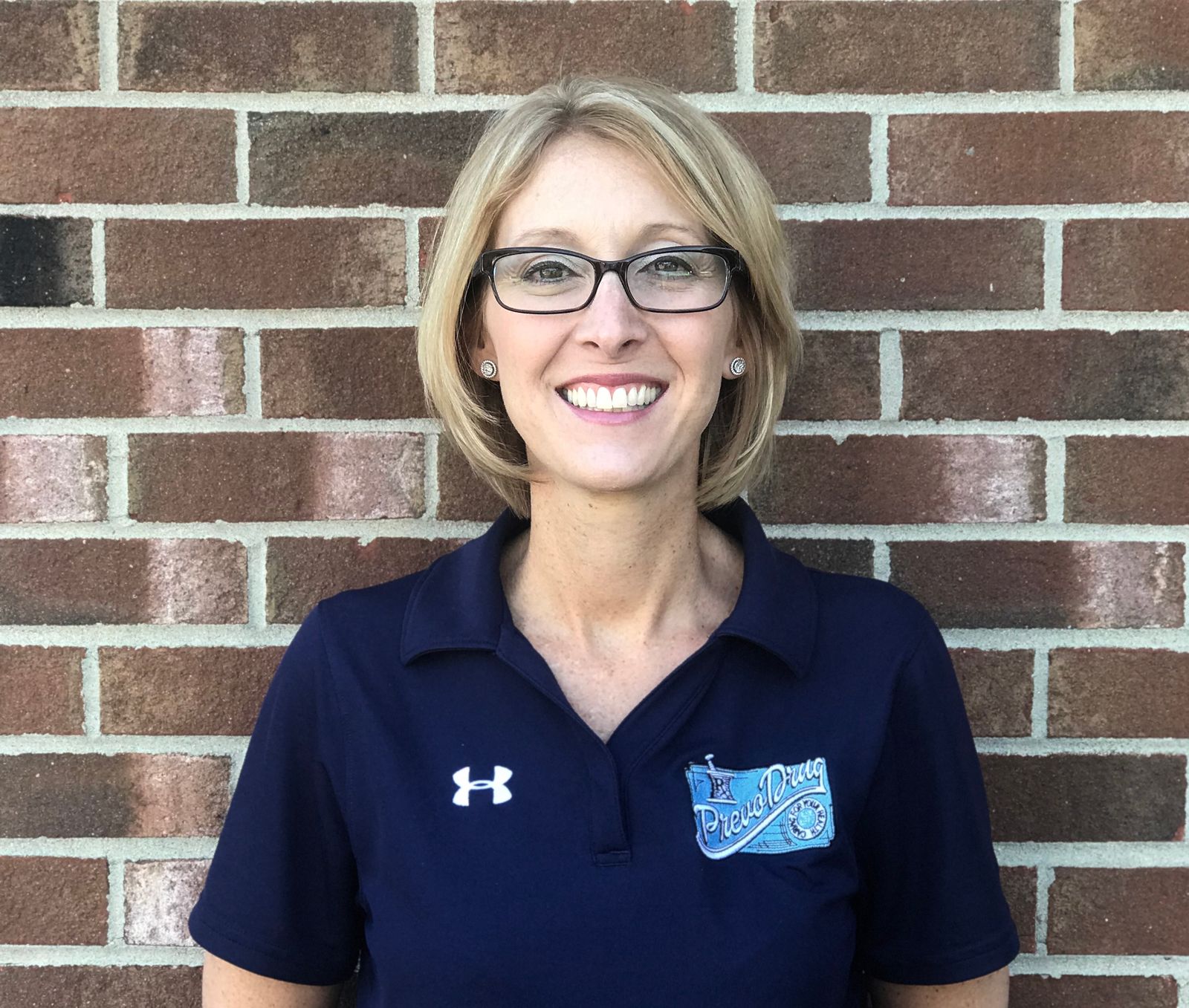 Ashley Duggins - Pharm D, Owner, Pharmacy Manager
Ashley Duggins, a native of Asheboro, is co-owner and pharmacy manager of Prevo Drug. She graduated from UNC Chapel Hill in 2002 with her Doctorate of Pharmacy degree. After gaining her degree, Ashley began her career as a pharmacist with Prevo Drug in 2003. She worked as a staff pharmacist until 2013 when she and her husband took ownership of Prevo. Ashley specializes in bio-identical hormones (BHRT) and health coaching. She is also the pharmacy manager for Enclara Pharmacia-Hospice of Randolph.
Ashley is very committed to community involvement. She is currently a member of the Randolph County Opioid Collaborative Committee, the Asheboro Randolph Chamber of Commerce, serves on the Board of Directors for Uwharrie Charter Academy and on July 18th 2018 was elected to serve on the North Carolina Board of Pharmacy. She and her husband, Ken, have two wonderful children, and spend most of their time away from work supporting them and their various activities.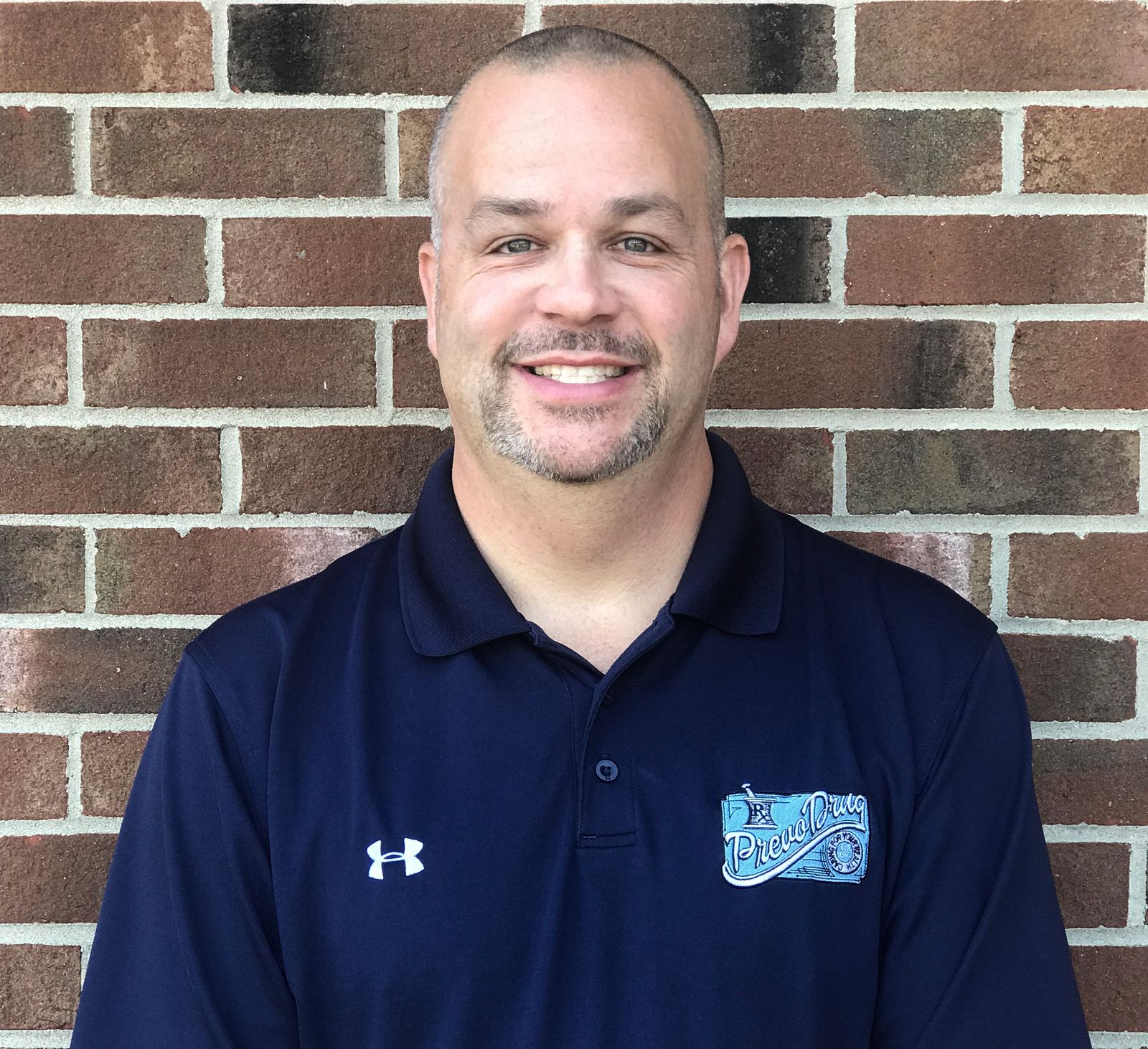 Ken Duggins - Owner, Business and Finance Manager
Ken Duggins is the co-owner of Prevo Drug along with his wife Ashley. He was born and raised in Asheboro. Following high school, Ken served 4 years in the U.S. Air Force as an Avionics Technician. He graduated from UNC Greensboro in 2003 with a Bachelor of Science from the Bryan School of Business majoring in business administration and a minoring in marketing. Ken and Ashley have two wonderful children, and spend most of their free time attending their various activities.
Ken & Ashley purchased Prevo Drug in 2013. Prior to coming to Prevo, Ken spent 11 years as a Territory Manger and Regional Sales Representative in the cabinet hardware industry. Ken manages all business aspects and accounting for Prevo Drug.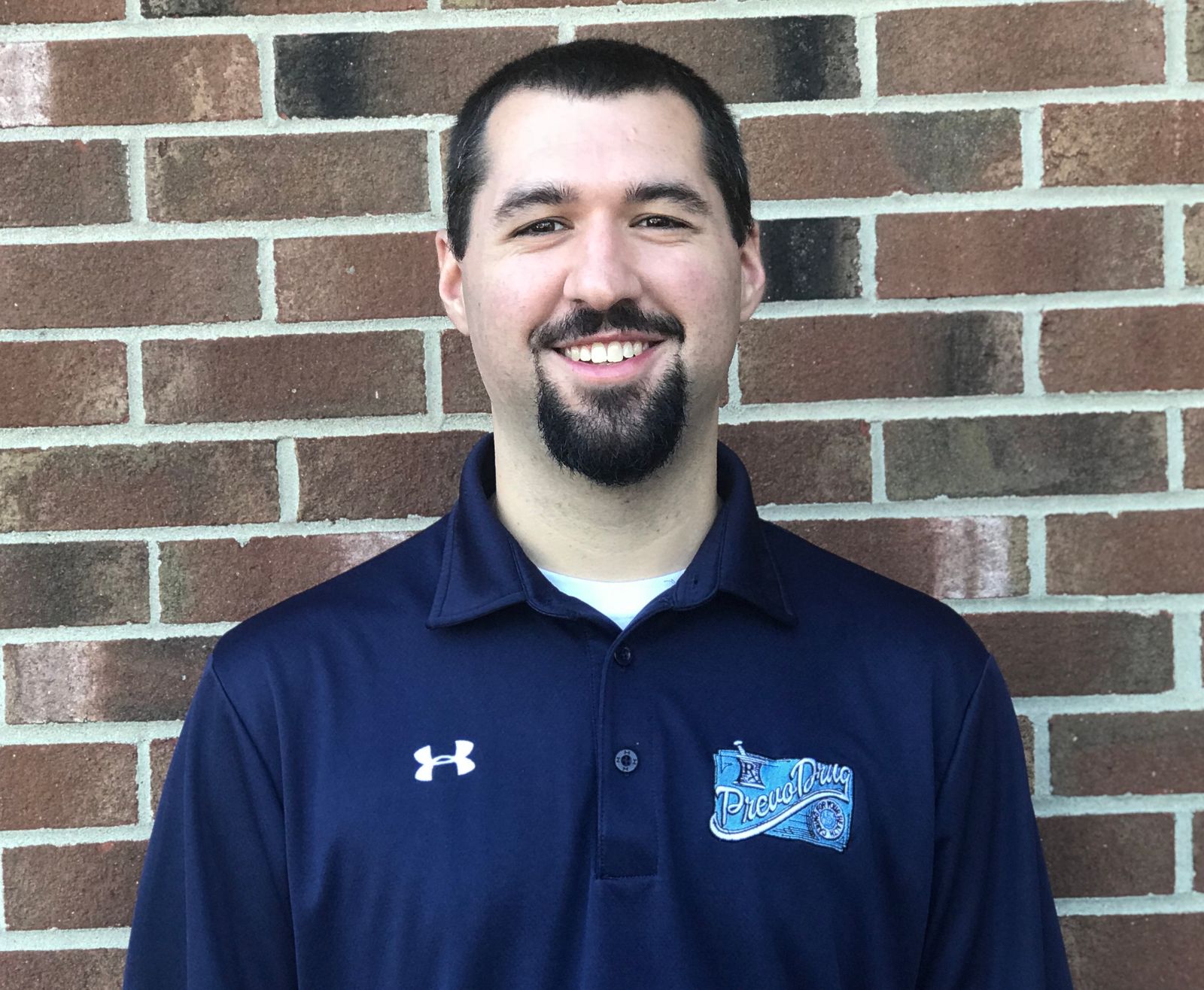 Adam Misenheimer - PharmD, Staff Pharmacist
Adam Misenheimer has lived in, and was raised in, Asheboro for most of his life. He graduated from Wingate University in 2015 with his Doctorate in Pharmacy. He has been on staff at Prevo Drug since April of 2016. Adam has been married since 2015, and he and his wife recently added a new member to their family with the birth of their first daughter. He loves working at Prevo because he gets to serve the community he has lived in for so long.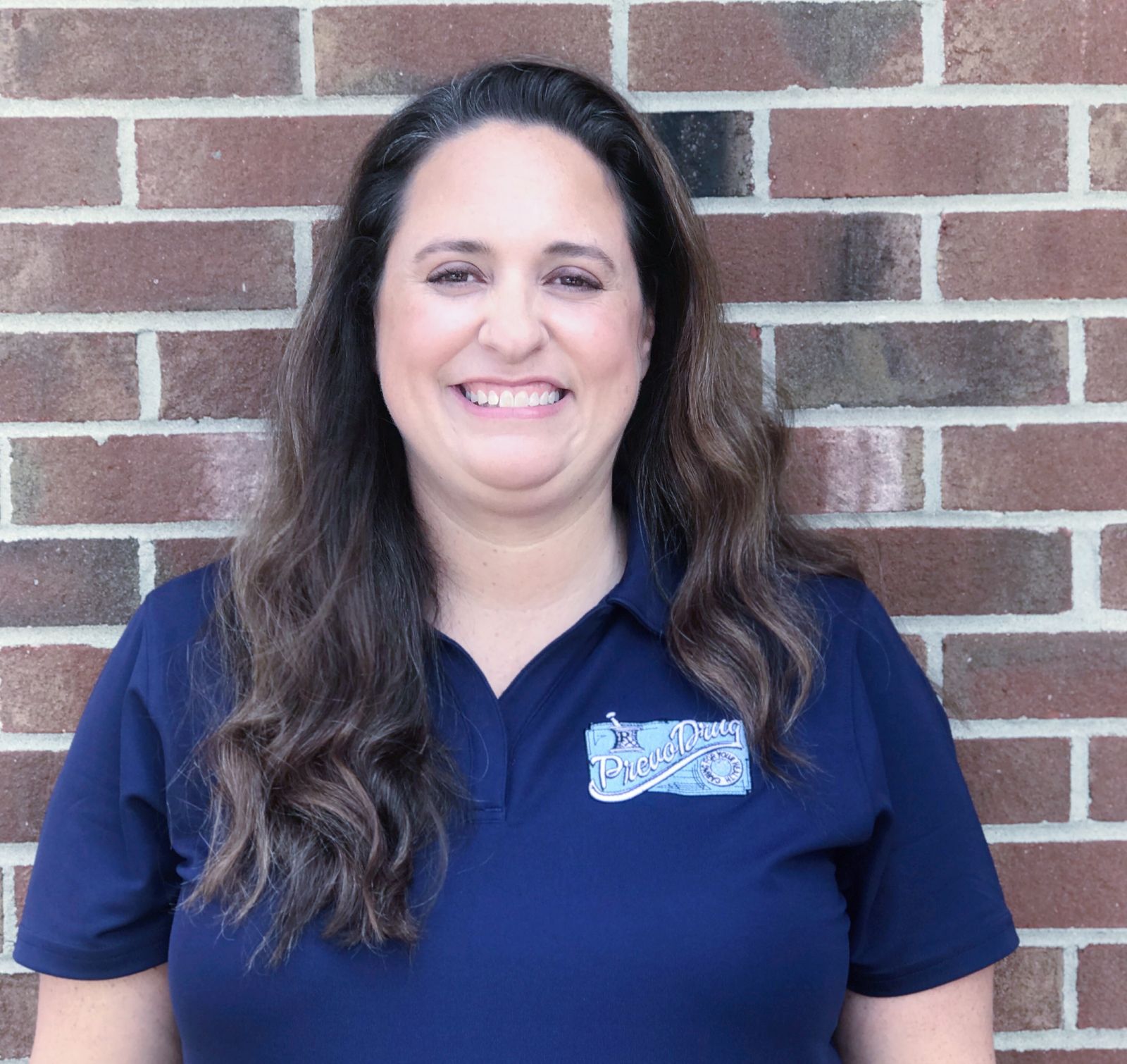 Megan Morgan - Pharm D, Staff Pharmacist
Megan Morgan is a "Blue Comet" and lifelong resident of Asheboro. She obtained her undergraduate and Doctorate of Pharmacy degrees from UNC Chapel Hill. Megan has worked as a pharmacist at Prevo Drug for the past 16 years. During that time, she has come to specialize in compounding, women's health issues, bioidentical hormone replacement therapy, and nutraceuticals. Megan is married to Ben Morgan and together they have three sons. She really enjoys the personal attention she can give when customizing therapies for Prevo patients.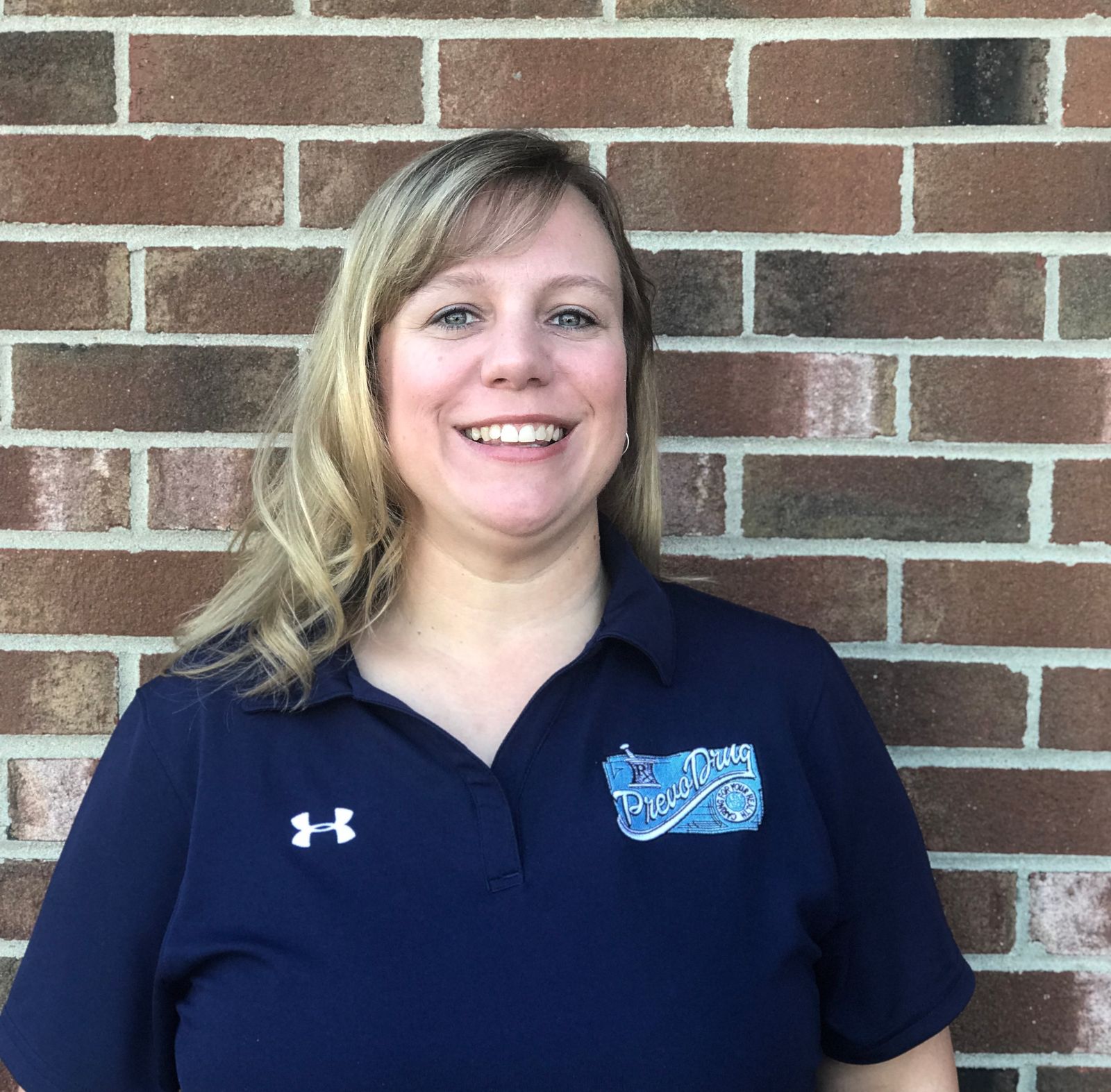 Julie Allsbrook - Pharm D, Staff Pharmacist
Julie Allsbrook is and Asheboro native and current resident. She graduated from Campbell University College of Pharmacy and Health Sciences in May 2017, and has been with Prevo Drug since July 2017. Julie is a certified immunizing pharmacist, and is certified in patient-centered diabetes care. When not working at Prevo, she enjoys being outdoors, getting adventurous in the kitchen, and spending time with her 3 boys. What she loves about Prevo is the family atmosphere, being able to take time with customers, and getting to health coach her patients.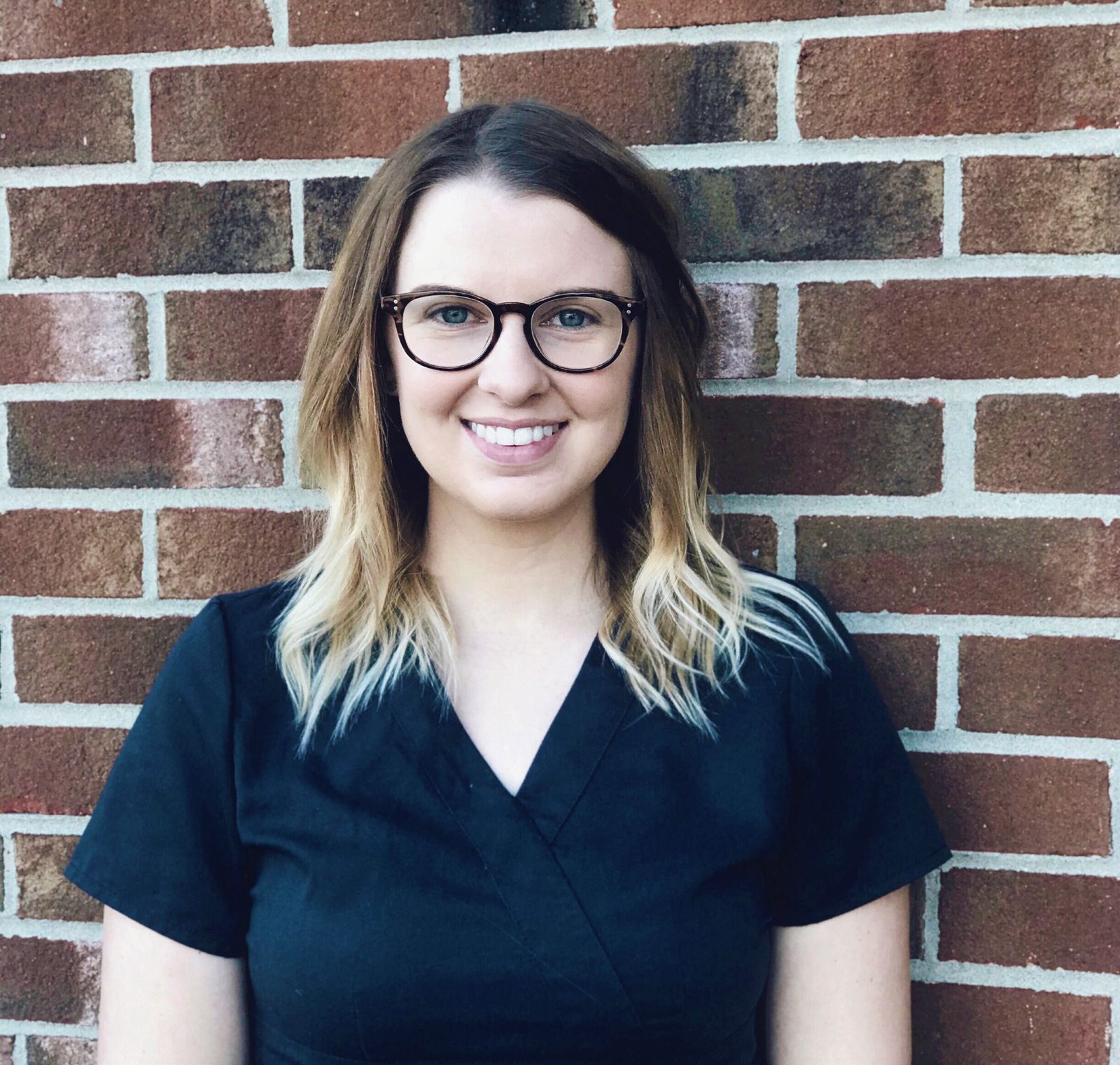 Erin Trogdon - Executive Assistant and Pharmacy Technician
Erin is a native of Randolph County, growing up in Coleridge. She joined Prevo Drug in 2017 after working 8 years at another pharmacy. Previously our Compounding Lab Manager, she moved into a new role of Executive Assistant to Ashley once our lab closed. She enjoys working with our Diabetes Prevention classes and organizing our immunization clinics. Erin fills her free time with her rescue cat (Beatrix), niece (Tatum), and soon-to-be husband (Kyle).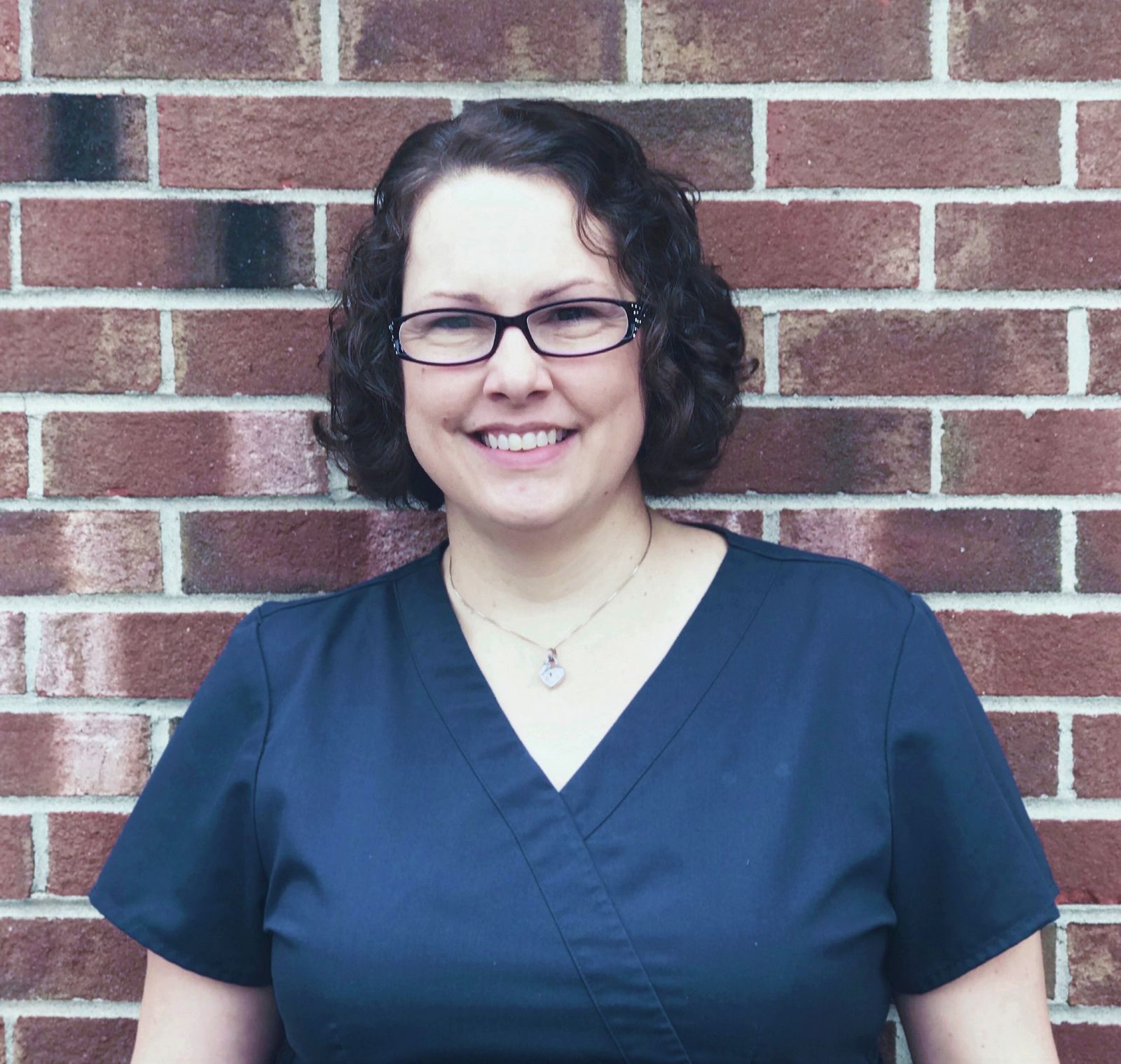 Holly Preslar - Pharmacy Technician
Holly Preslar has worked for Prevo Drug since 1989. She loves working here because of the great people that she gets to work with and says "my employers are the best people you could ask for. They would do anything for you." She has been married for 28 years and has 3 children.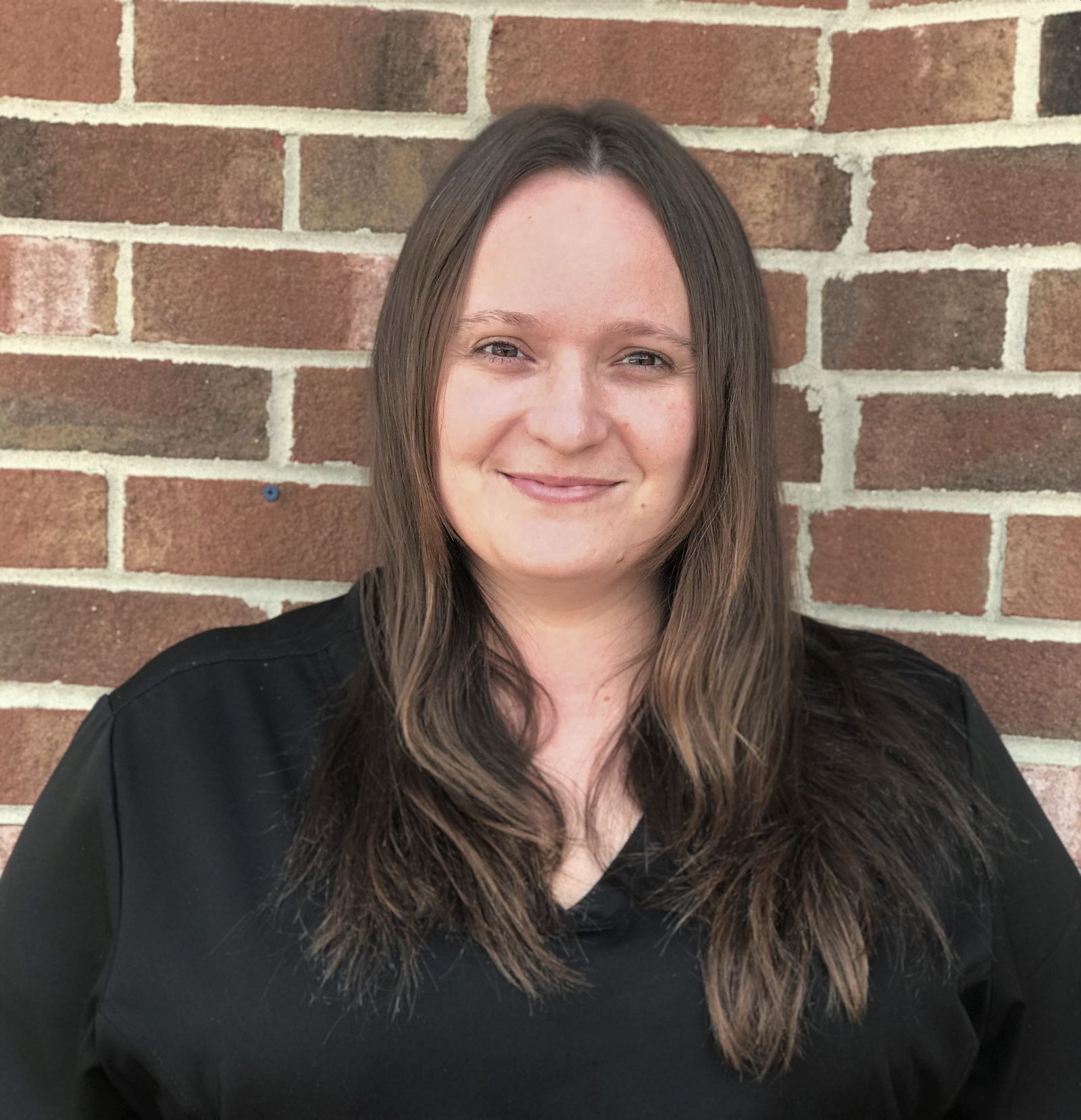 Bailey Morgan – Pharmacy Technician
Bailey is a long time resident of Randolph County and a member of the Prevo Drug team since 2021. She is a former Zookeeper of the NC Zoo where she worked with birds. Bailey enjoys spending time with her rescue cat "Oby", reading, hiking, and watching tennis.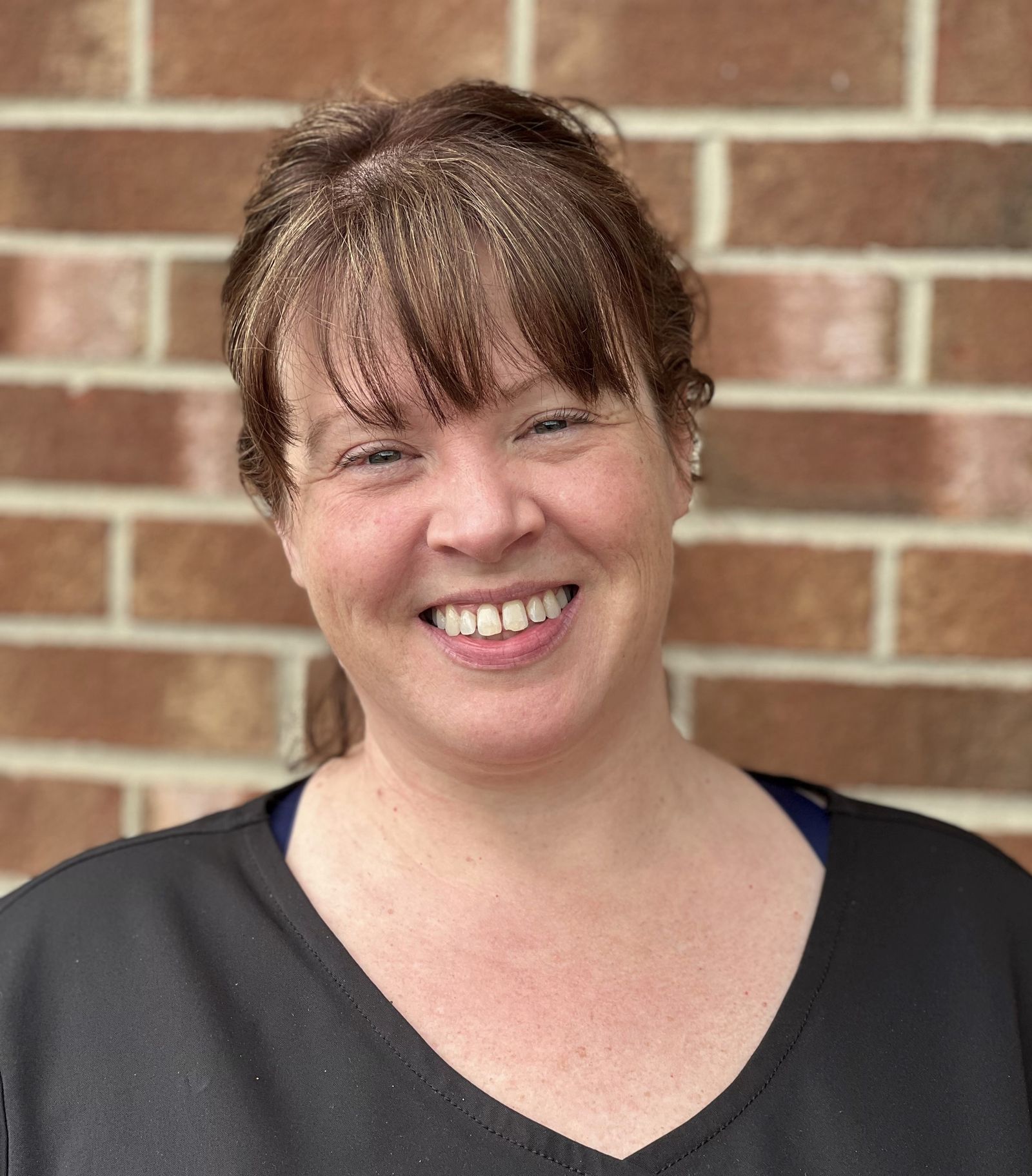 Tara Nixon Cox- Pharmacy Technician
Tara has been with Prevo Drug since 2019. She appreciates her co-workers, and says they make the bad days seem not so bad. She is originally from Canada, but moved to NC in 2013 shortly after marrying her husband, Brian. She has four stepchildren and a grandson that she adores. Also a part of the family is their dog- Hershey, and cat- Abbey. Tara enjoys making mixed media art, and creates beautiful handmade cards.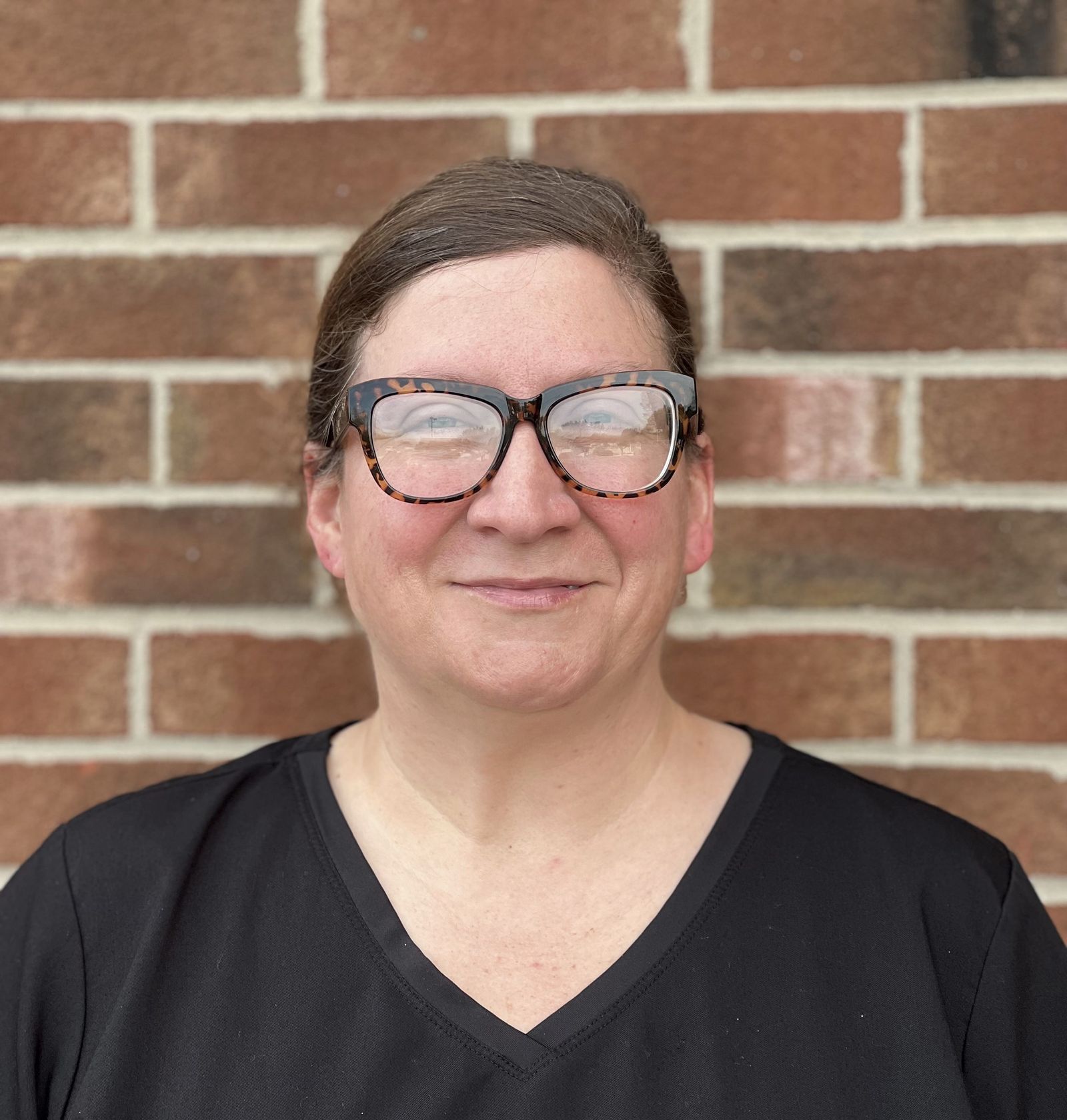 Tina Williamson, CPht- Pharmacy Technician and Certified Immunizer
Tina was born and raised in Asheboro, NC! She has been a pharmacy technician since 2005, became nationally certified in 2019, has been a certified immunizer since 2020, and joined Prevo Drug in November 2021. Tina enjoys the team atmosphere at Prevo Drug and appreciates that her co-workers are always willing to help one another. She is married to Bill, and has 2 children. Tina loves spending time with her family and anything involving the outdoors.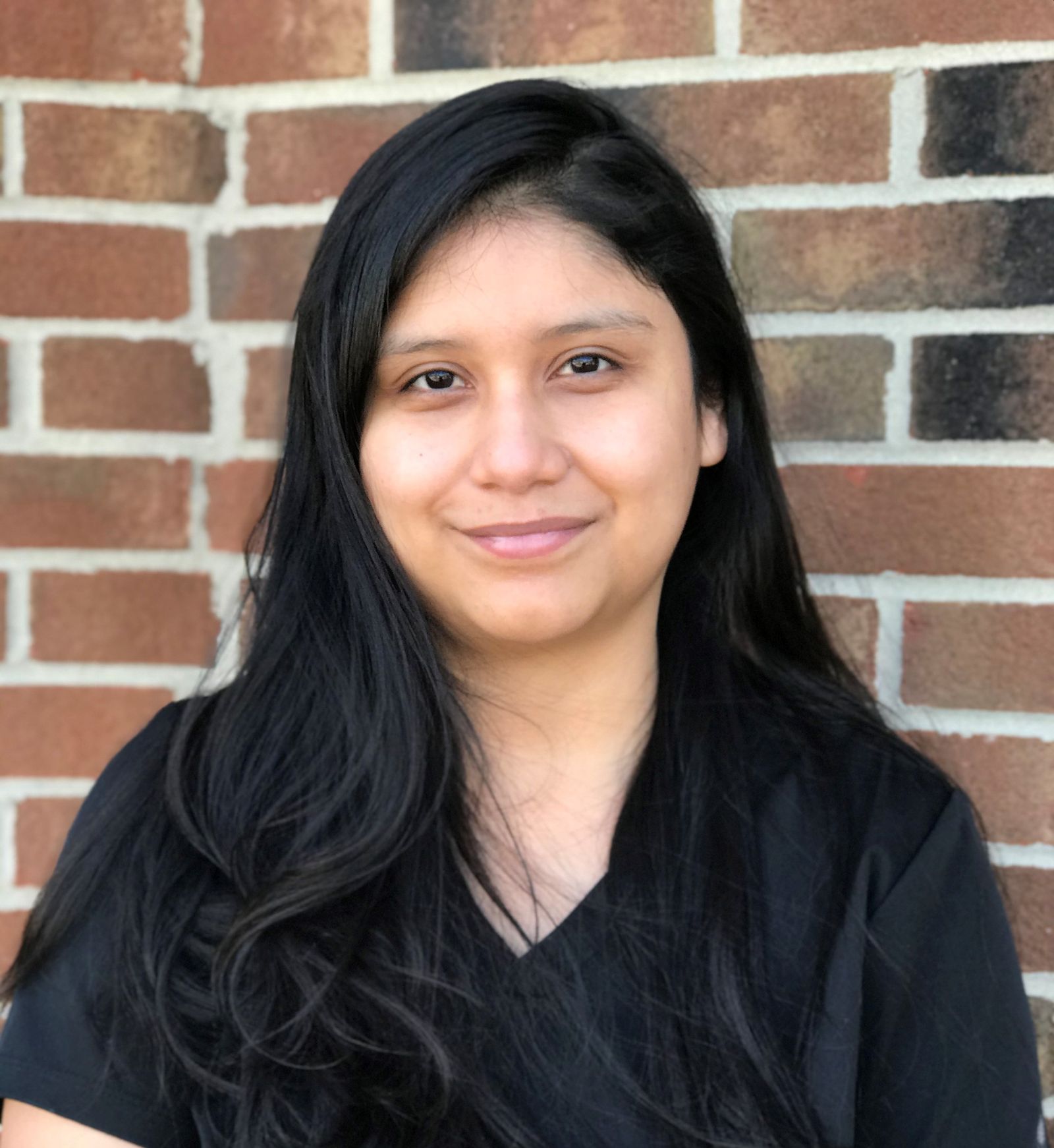 Julia Flores – Cashier
Julia has been with Prevo Drug since 2020. She is a hardworking, and loving mother. Julia is bilingual and helps bridge language barriers with our patients. She enjoys cooking and sharing her culture with her coworkers.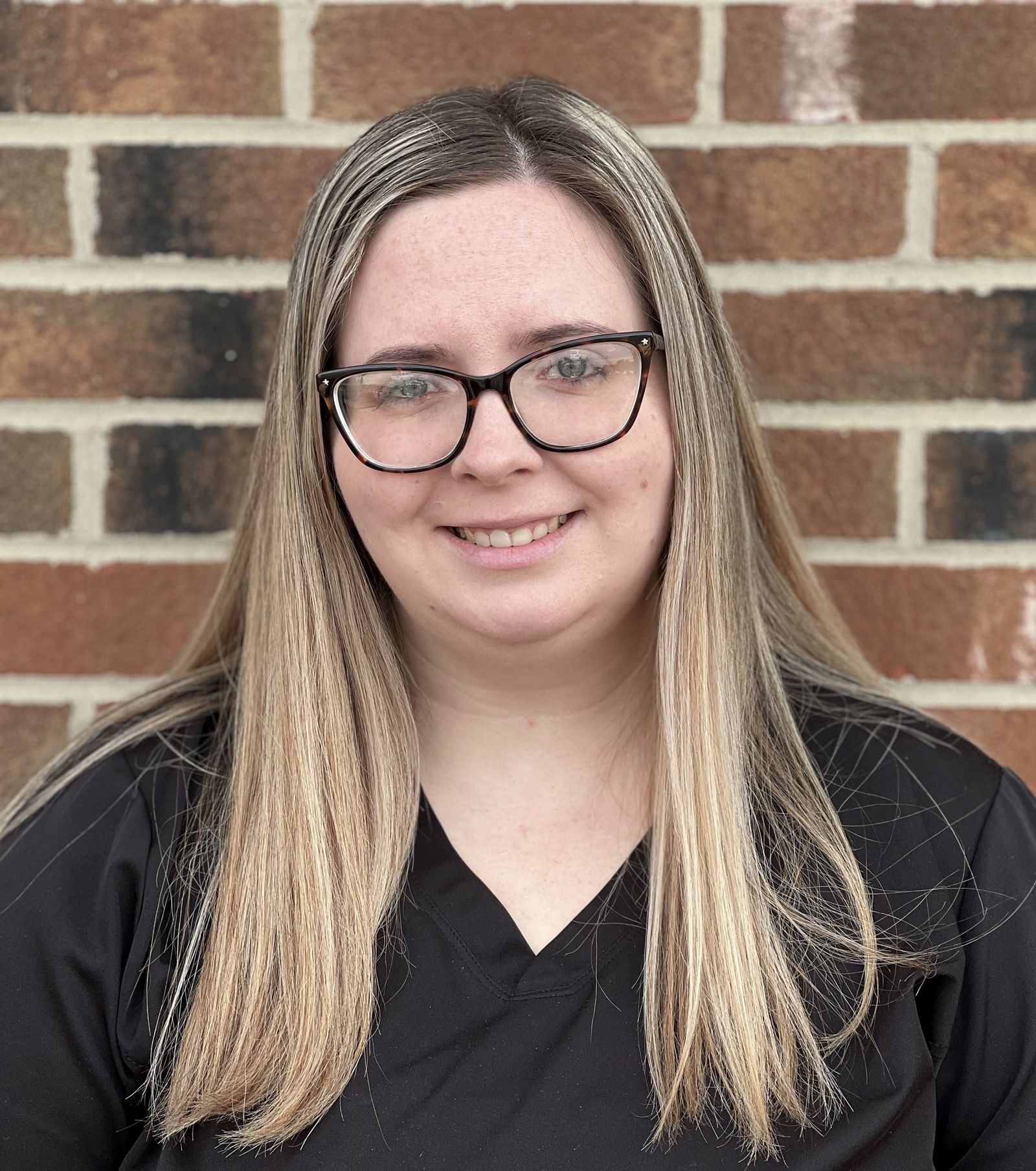 Shyan Carter- Cashier
Shyan has lived all over NC, but settled in Asheboro 7 years ago. She lives here with her 2 children, 2 dogs (Oliver + Blue), and a cat (Kitty Kitty). She began working at Prevo Drug in September of 2021 and appreciates the friendships she has established with her co-workers. She has years of experience in customer service within a healthcare setting and enjoys the relationships she builds with patients. Shyan spends her free time with her children, taking her dogs on walks, snuggling her cat on the couch, and shopping!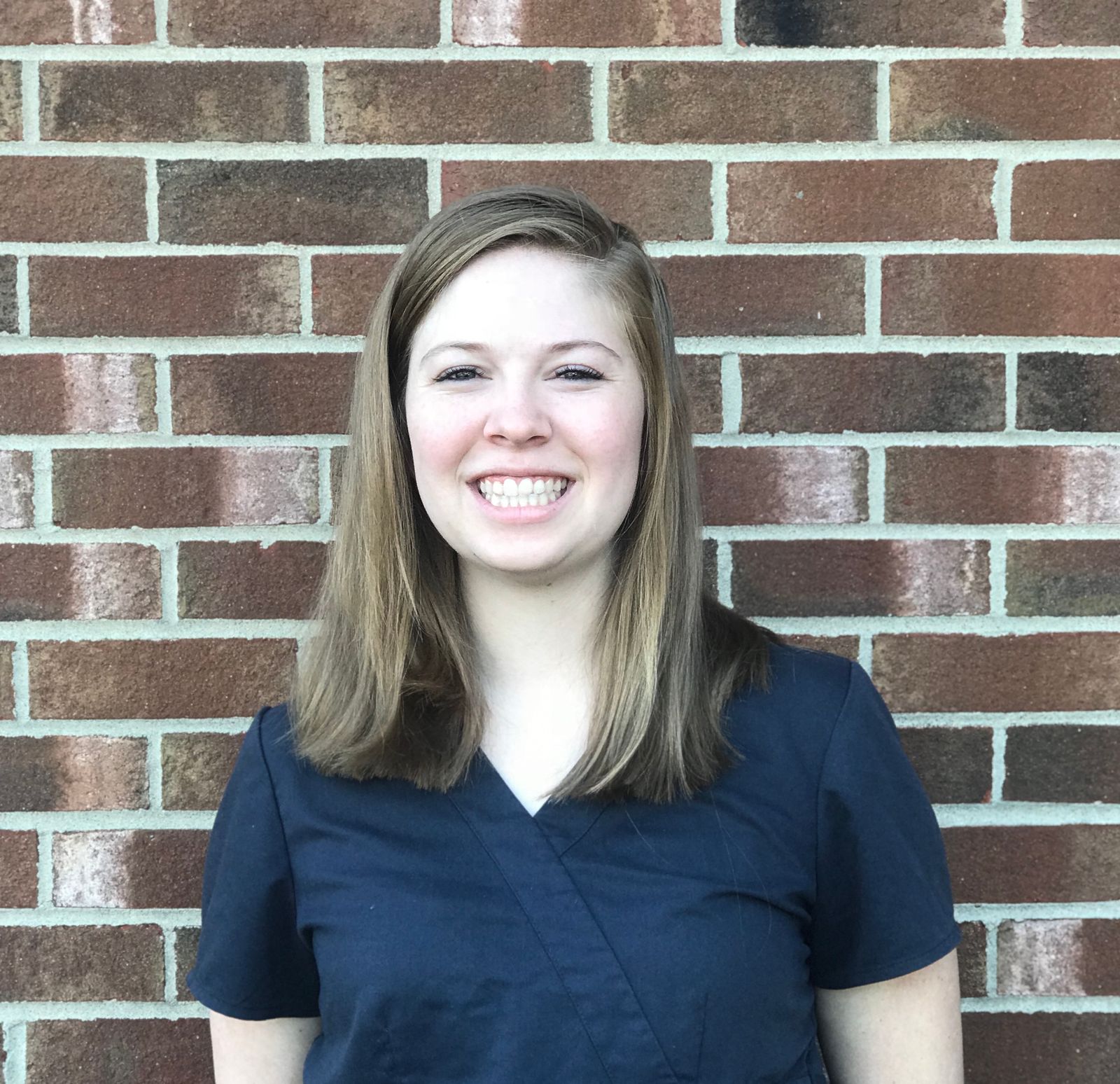 Megan Young – Accounts and Billing Specialist
Megan has worked for Prevo Drug since 2017. For her, the best part of working here is how close all the employees are with one another. She says when she first started, she remembers Ashley saying that everyone at Prevo is like a big family, and she was right. She loves how much the employees mean to Ashley and Ken, and how willing they are to help. When not at work, Megan really enjoys going to Seagrove and seeing all the pottery.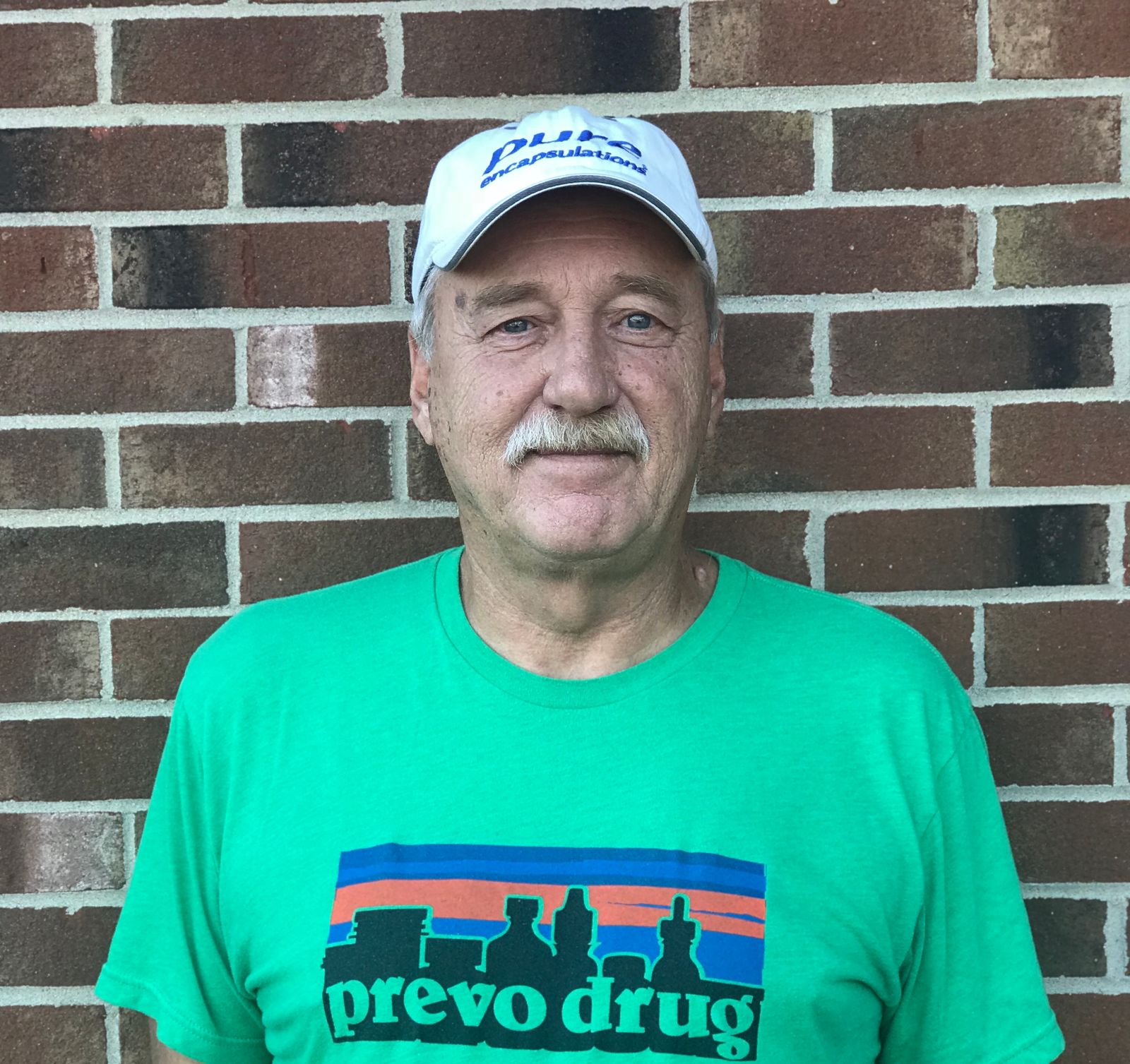 Terry Luck – Inventory Manager
Terry Luck has been with Ashley and Ken since they purchased Prevo Drug in 2014. Throughout the years he has performed many jobs in the pharmacy, and is now manages inventory for the store. He is married to his wife, Virginia, and together they have one son.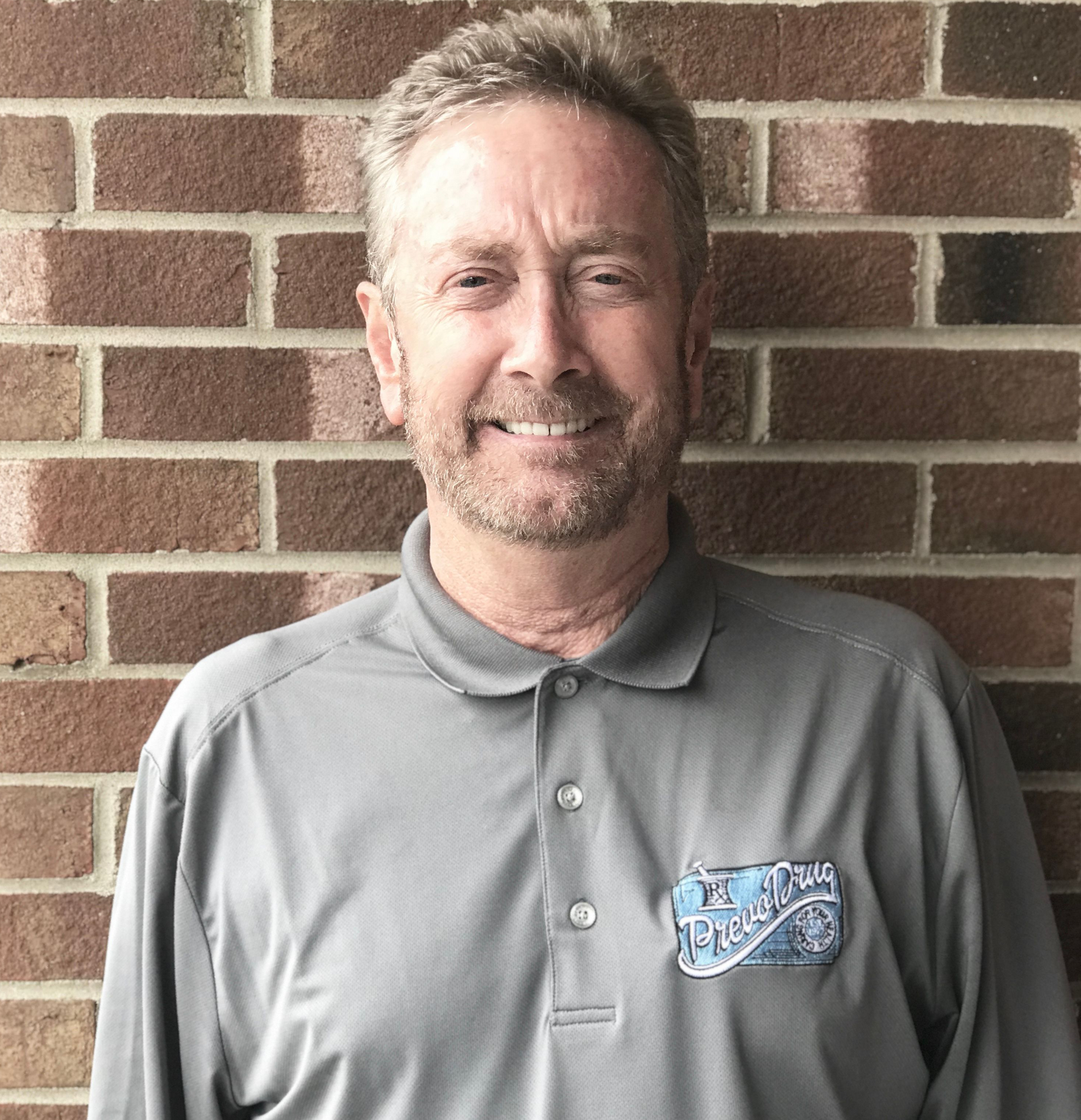 Dean Hoover – Delivery Manager
Dean Hoover has lived in Randolph County all his life, graduating from Southwest Randolph High School. He married his wife Denise in 1972, and their daughter Ashley is now owner of Prevo Drug. He is retired from furniture sales, attends Crossroads Baptist Church, and enjoys golf and watching UNC and the Yankees. He enjoys seeing the customers when delivering their medications. He says that Stan Haywood helped create a great service for the community and is very happy that his daughter, Ashley, has continued this work.