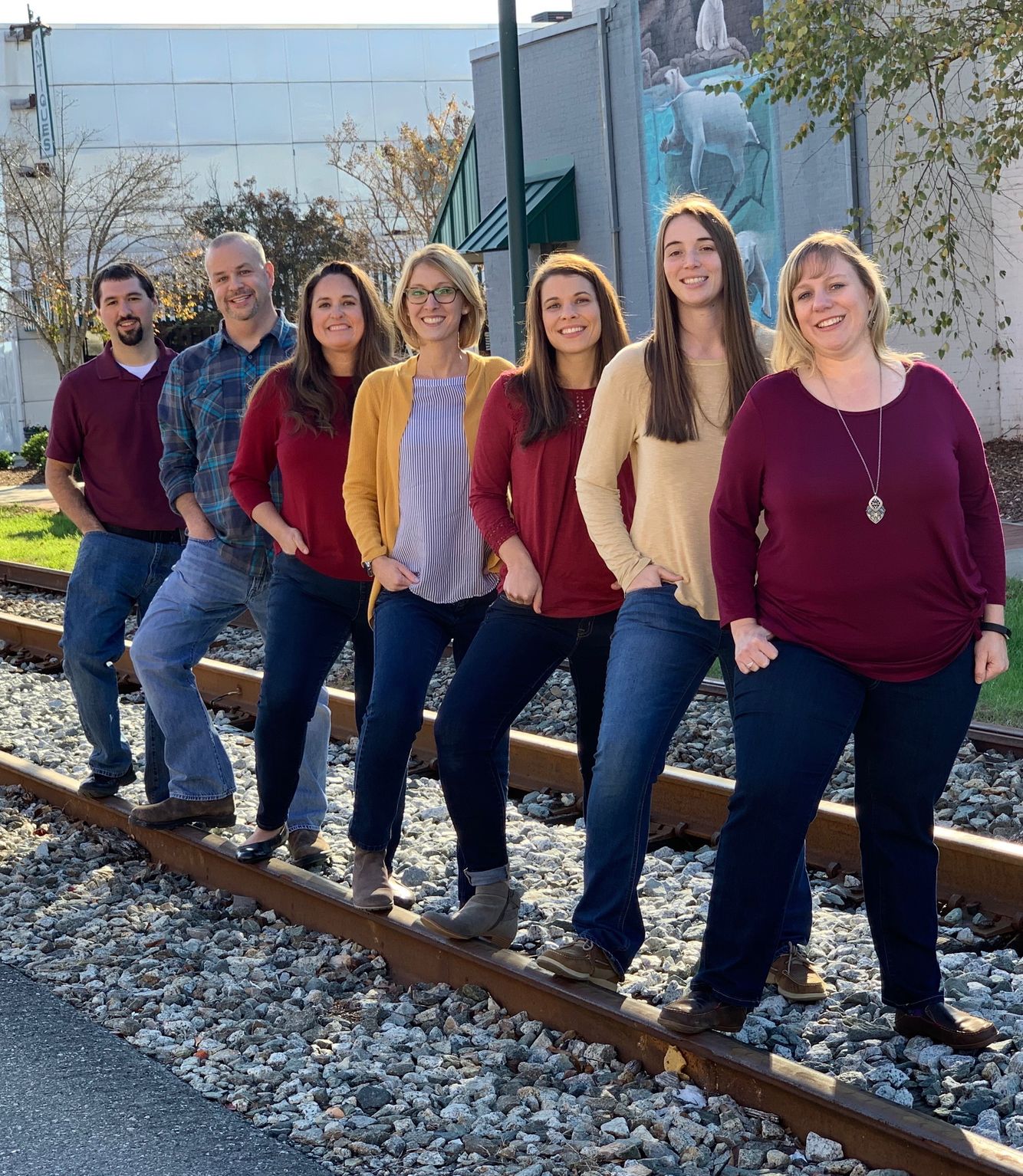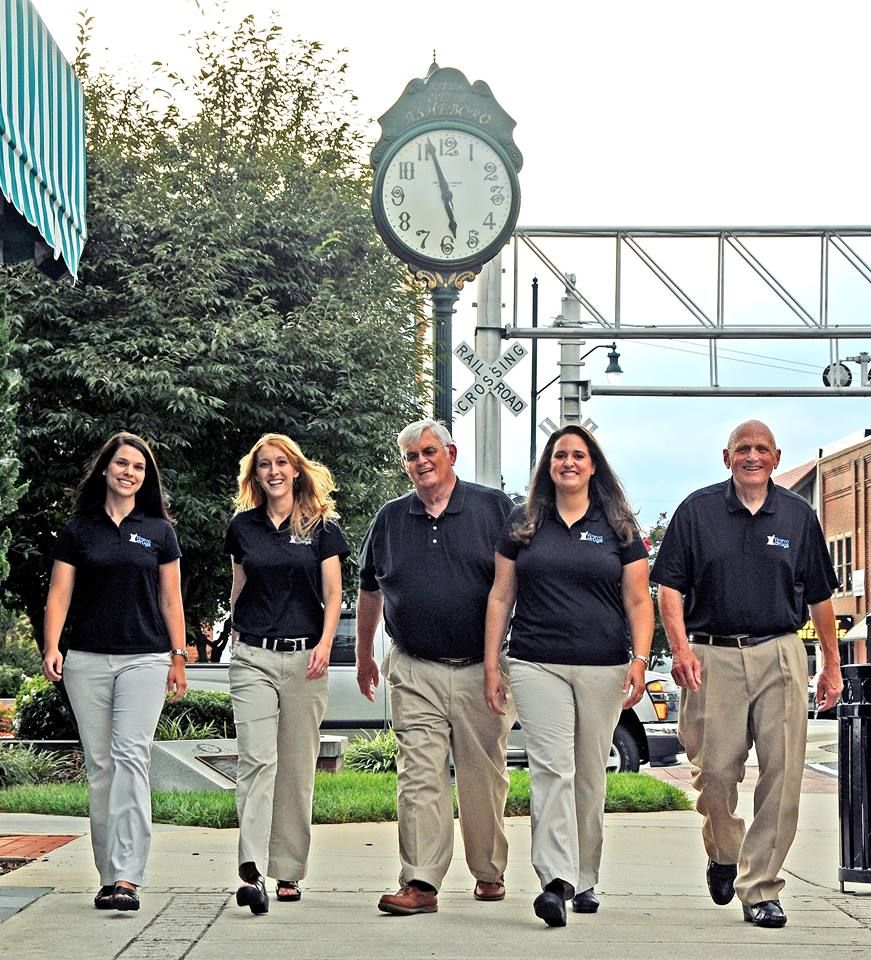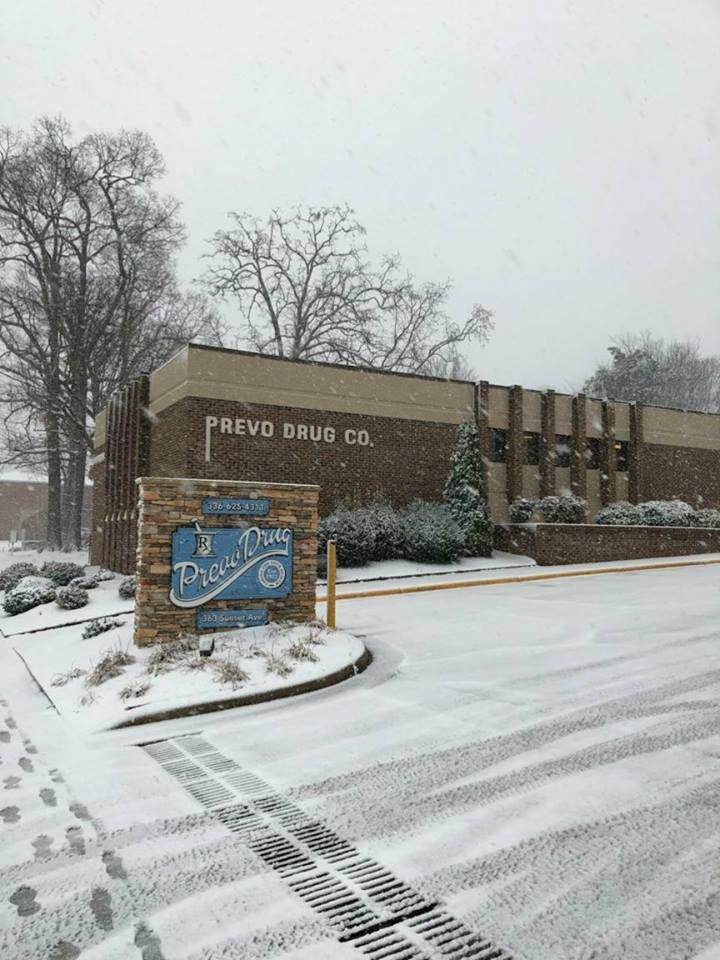 Positioned in the heart of downtown Asheboro, Prevo Drug was established in 1972 by Jim Prevo. Not too long after that, Stan Haywood joined him, and together they turned Prevo Drug into the go-to pharmacy for the county. Ashley and Ken Duggins bought the store in 2013, and have continued to grow Prevo while still providing excellent customer service and individual attention to each person who walks through the door. Each staff member is held to the highest standard of pharmaceutical care, dedicated to the mission of taking an active role in our customers' health.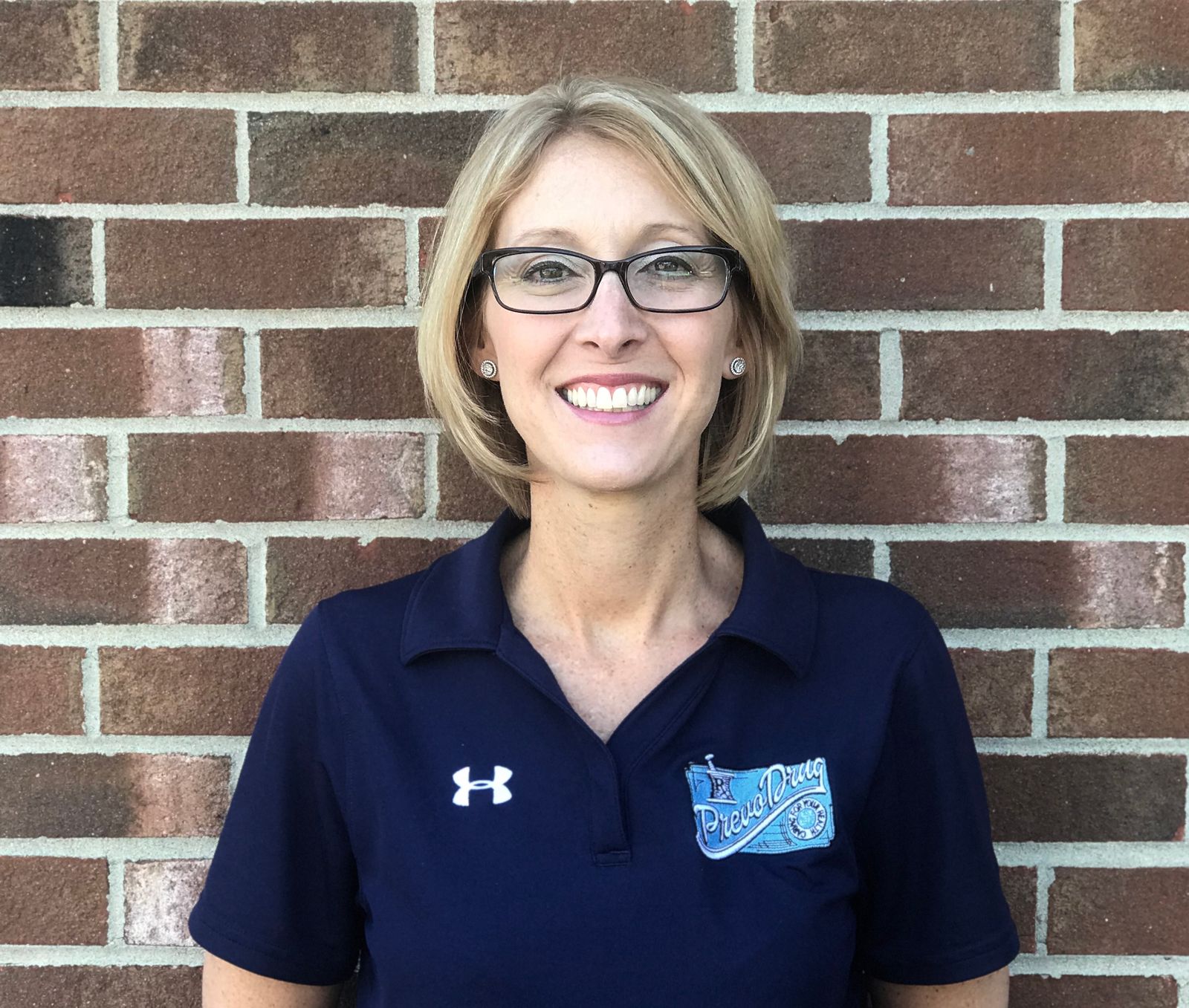 Ashley Duggins - Pharm D, Owner, Pharmacy Manager
Ashley Duggins, a native of Asheboro, is co-owner and pharmacy manager of Prevo Drug. She graduated from UNC Chapel Hill in 2002 with her Doctorate of Pharmacy degree. After gaining her degree, Ashley began her career as a pharmacist with Prevo Drug in 2003. She worked as a staff pharmacist until 2013 when she and her husband took ownership of Prevo. Ashley specializes in bio-identical hormones (BHRT) and health coaching. She is also the pharmacy manager for Enclara Pharmacia-Hospice of Randolph.
Ashley is very committed to community involvement. She is currently a member of the Randolph County Opioid Collaborative Committee, the Asheboro Randolph Chamber of Commerce, serves on the Board of Directors for Uwharrie Charter Academy and on July 18th 2018 was elected to serve on the North Carolina Board of Pharmacy. She and her husband, Ken, have two wonderful children, and spend most of their time away from work supporting them and their various activities.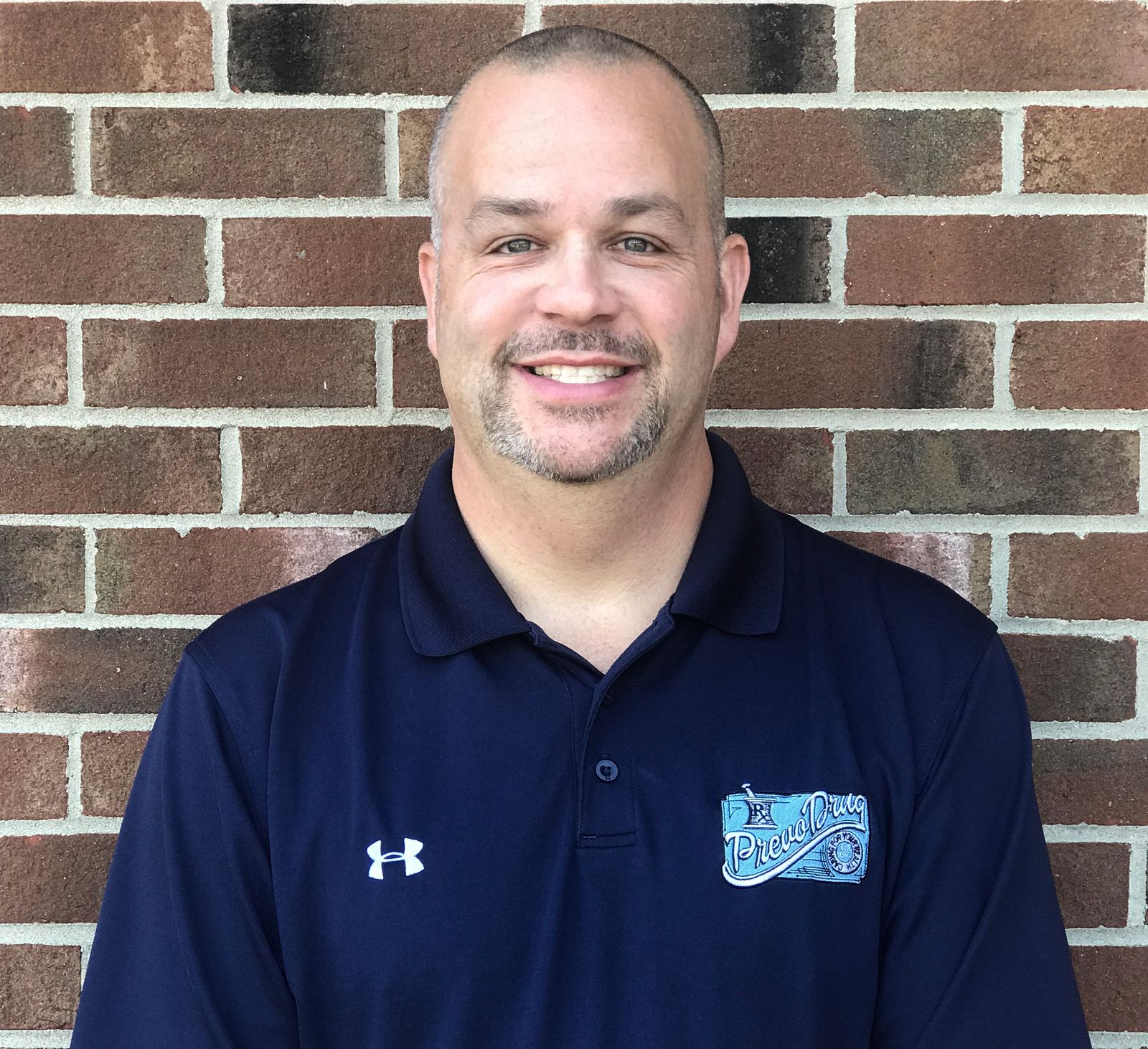 Ken Duggins - Owner, Business and Finance Manager
Ken Duggins is the co-owner of Prevo Drug along with his wife Ashley. He was born and raised in Asheboro. Following high school, Ken served 4 years in the U.S. Air Force as an Avionics Technician. He graduated from UNC Greensboro in 2003 with a Bachelor of Science from the Bryan School of Business majoring in business administration and a minoring in marketing. Ken and Ashley have two wonderful children, and spend most of their free time attending their various activities.
Ken & Ashley purchased Prevo Drug in 2013. Prior to coming to Prevo, Ken spent 11 years as a Territory Manger and Regional Sales Representative in the cabinet hardware industry. Ken manages all business aspects and accounting for Prevo Drug.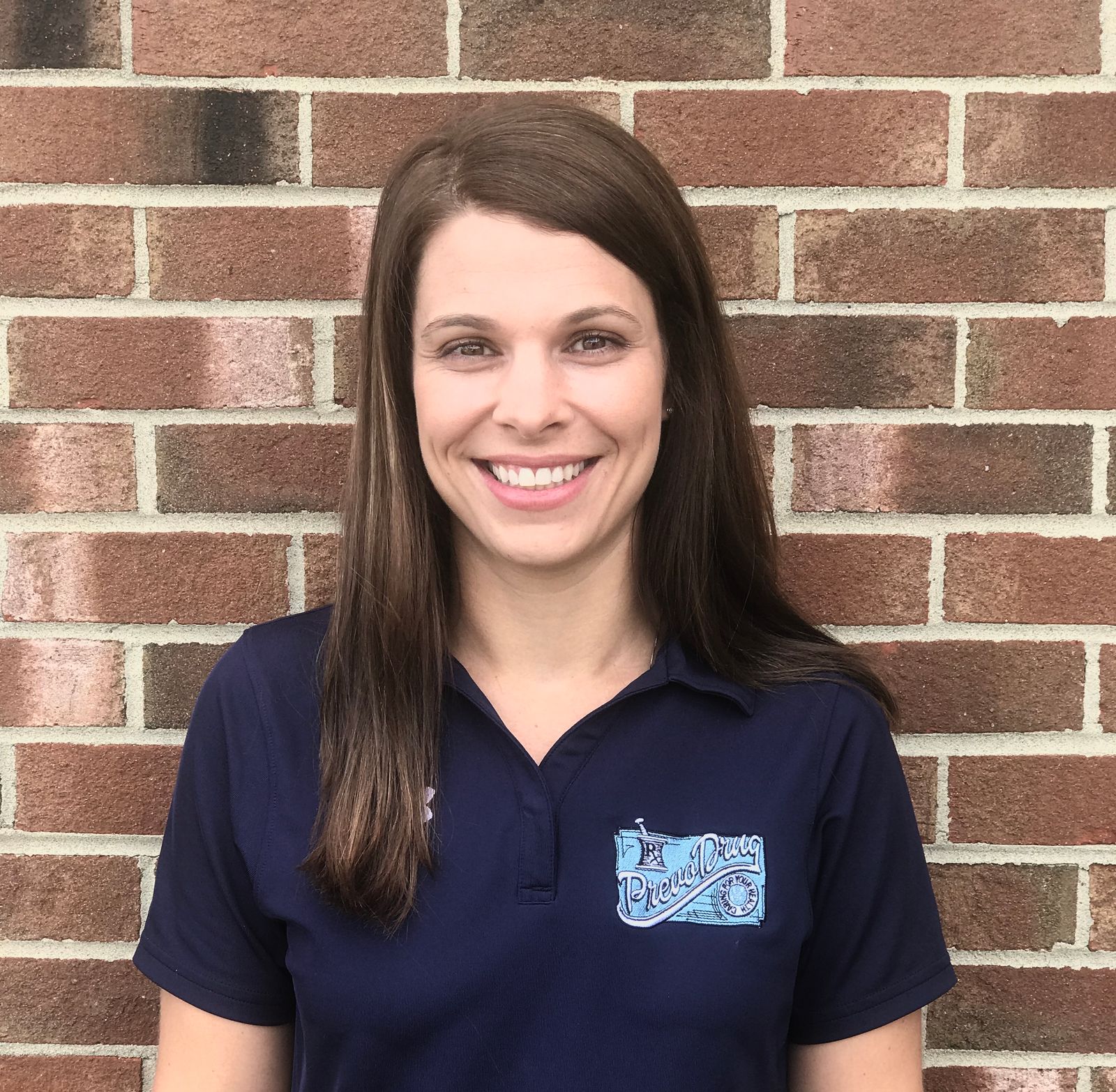 Sara Beth Brown - PharmD, Clinical Director
Sara Beth Brown is a Randolph County native and a graduate of Wingate University School of Pharmacy. She began her career at Prevo Drug in high school and continued working weekends and summers while pursuing her Doctorate in Pharmacy degree. In 2011, Sara Beth graduated and was thrilled to begin working as a pharmacist at Prevo Drug. One of her favorite benefits that Prevo Drug offers is the individualized wellness and preventive care provided to patients. Sara Beth is a certified immunizing pharmacist and has also completed the APhA Pharmacist and Patient-Centered Diabetes training. She enjoys reading, cooking, spending time outdoors, and traveling with her husband and two kids.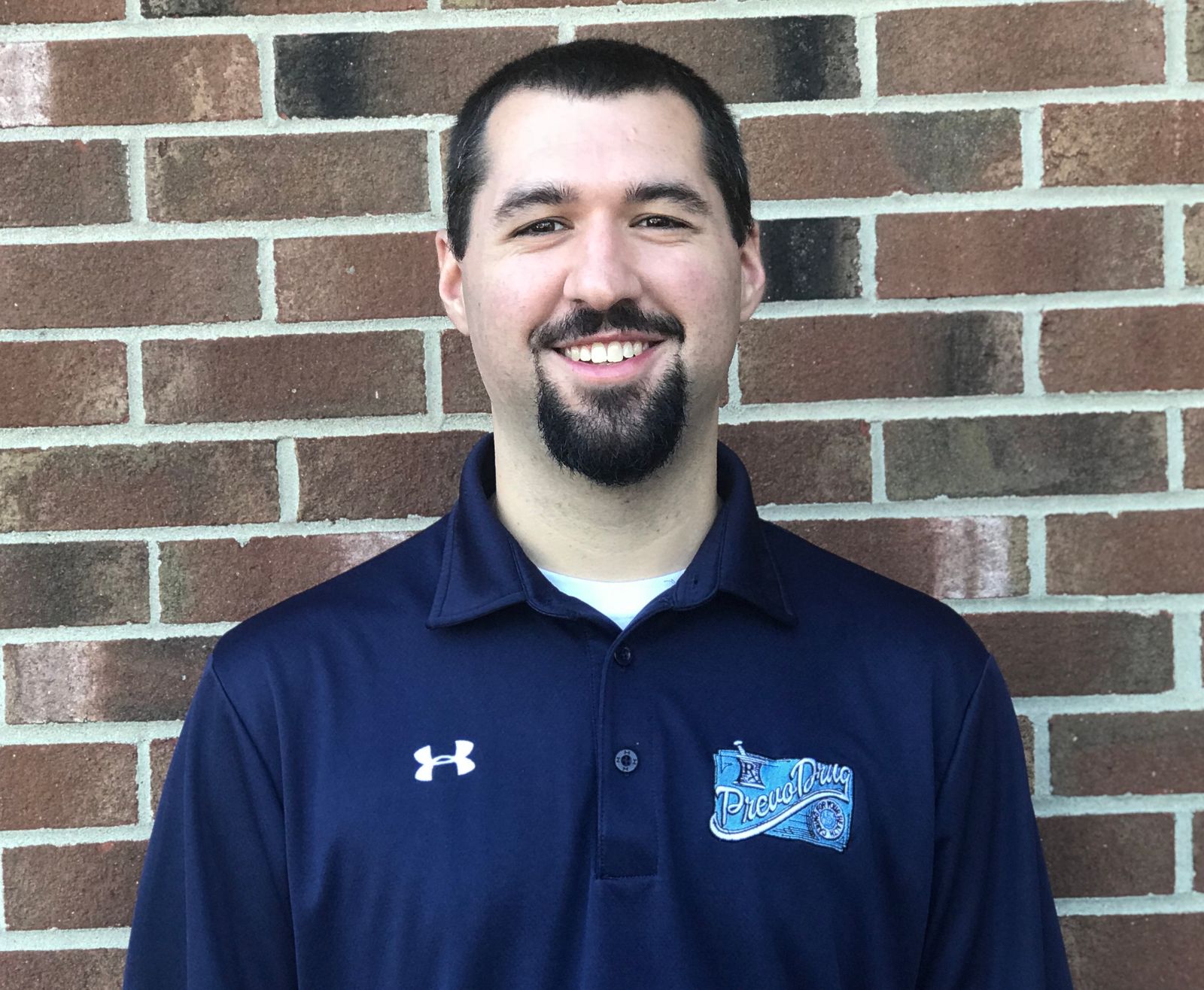 Adam Misenheimer - PharmD, Staff Pharmacist
Adam Misenheimer has lived in, and was raised in, Asheboro for most of his life. He graduated from Wingate University in 2015 with his Doctorate in Pharmacy. He has been on staff at Prevo Drug since April of 2016. Adam has been married since 2015, and he and his wife recently added a new member to their family with the birth of their first daughter. He loves working at Prevo because he gets to serve the community he has lived in for so long.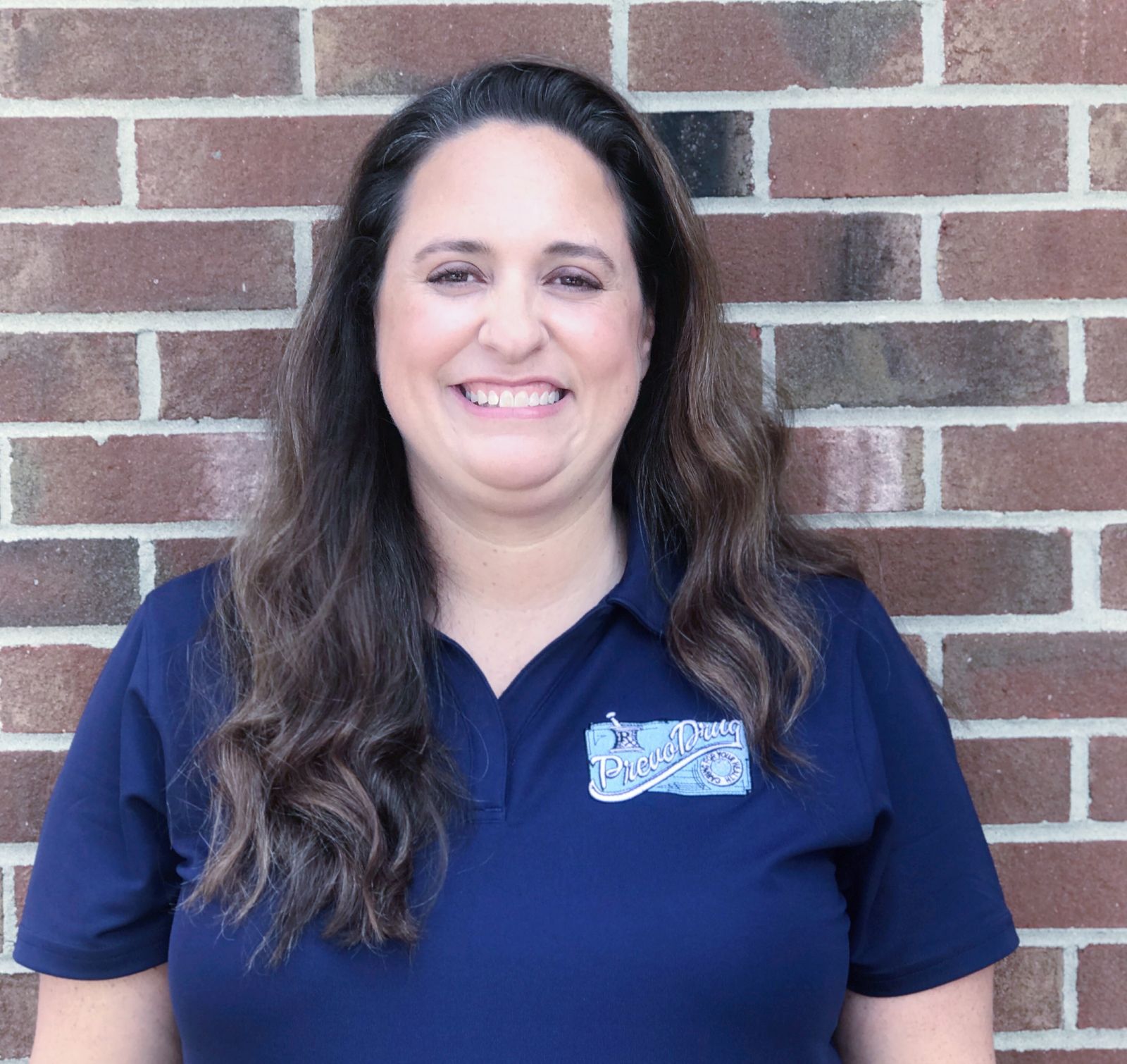 Megan Morgan - Pharm D, Staff Pharmacist
Megan Morgan is a "Blue Comet" and lifelong resident of Asheboro. She obtained her undergraduate and Doctorate of Pharmacy degrees from UNC Chapel Hill. Megan has worked as a pharmacist at Prevo Drug for the past 16 years. During that time, she has come to specialize in compounding, women's health issues, bioidentical hormone replacement therapy, and nutraceuticals. Megan is married to Ben Morgan and together they have three sons. She really enjoys the personal attention she can give when customizing therapies for Prevo patients.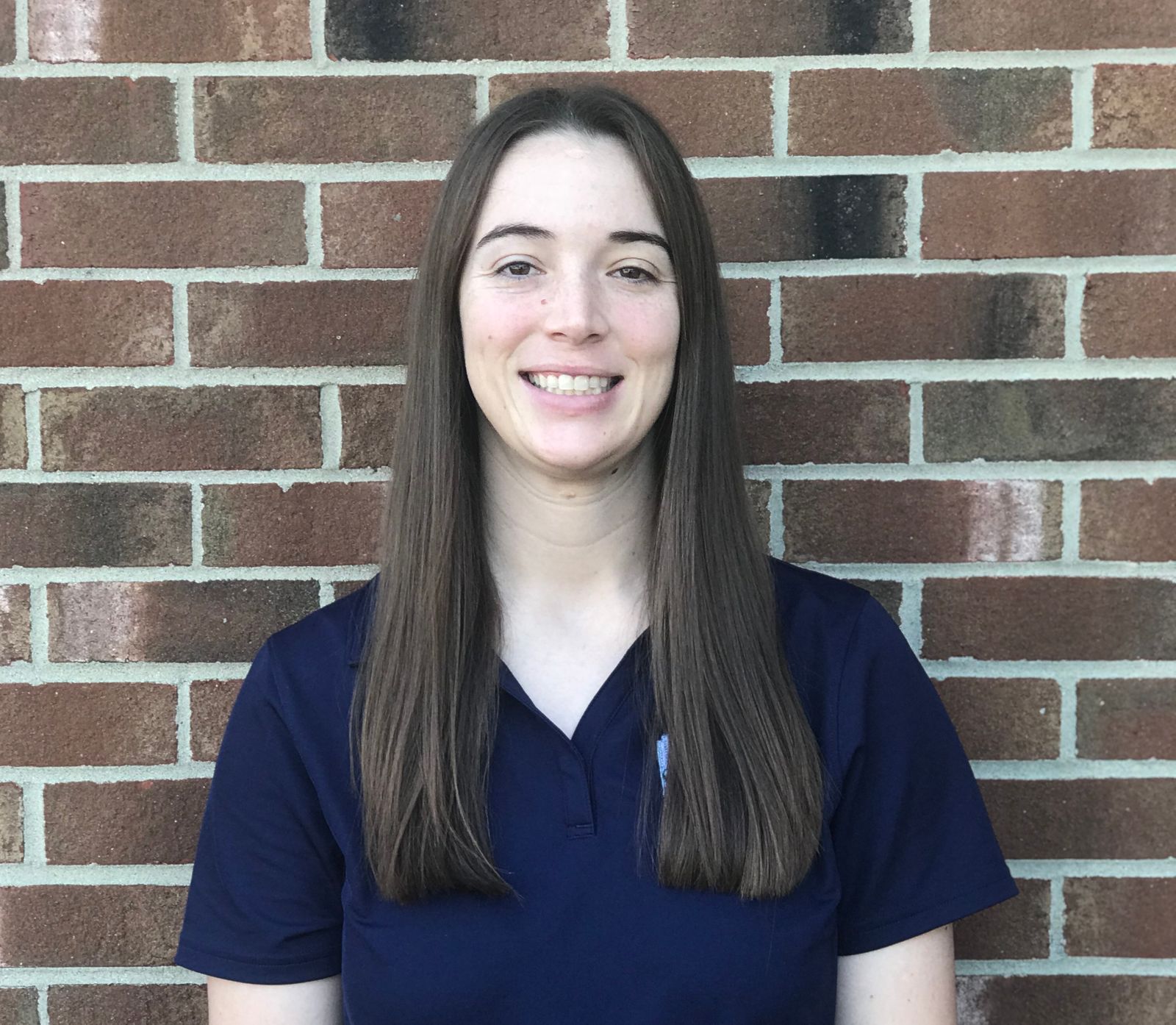 Kayla Barker - Pharm D, Staff Pharmacist
Kayla Barker has been with Prevo Drug since July 2018. She graduated from Wingate University School of Pharmacy with a Doctorate of Pharmacy in 2018 as valedictorian. She is a member of the American Pharmacist Association (APhA) and North Carolina Association of Pharmacists (NCAP). Kayla has been married since 2014, and has 2 horses and 3 dogs. Kayla loves working at Prevo because the #1 goal here is to do whatever it takes to help their patients.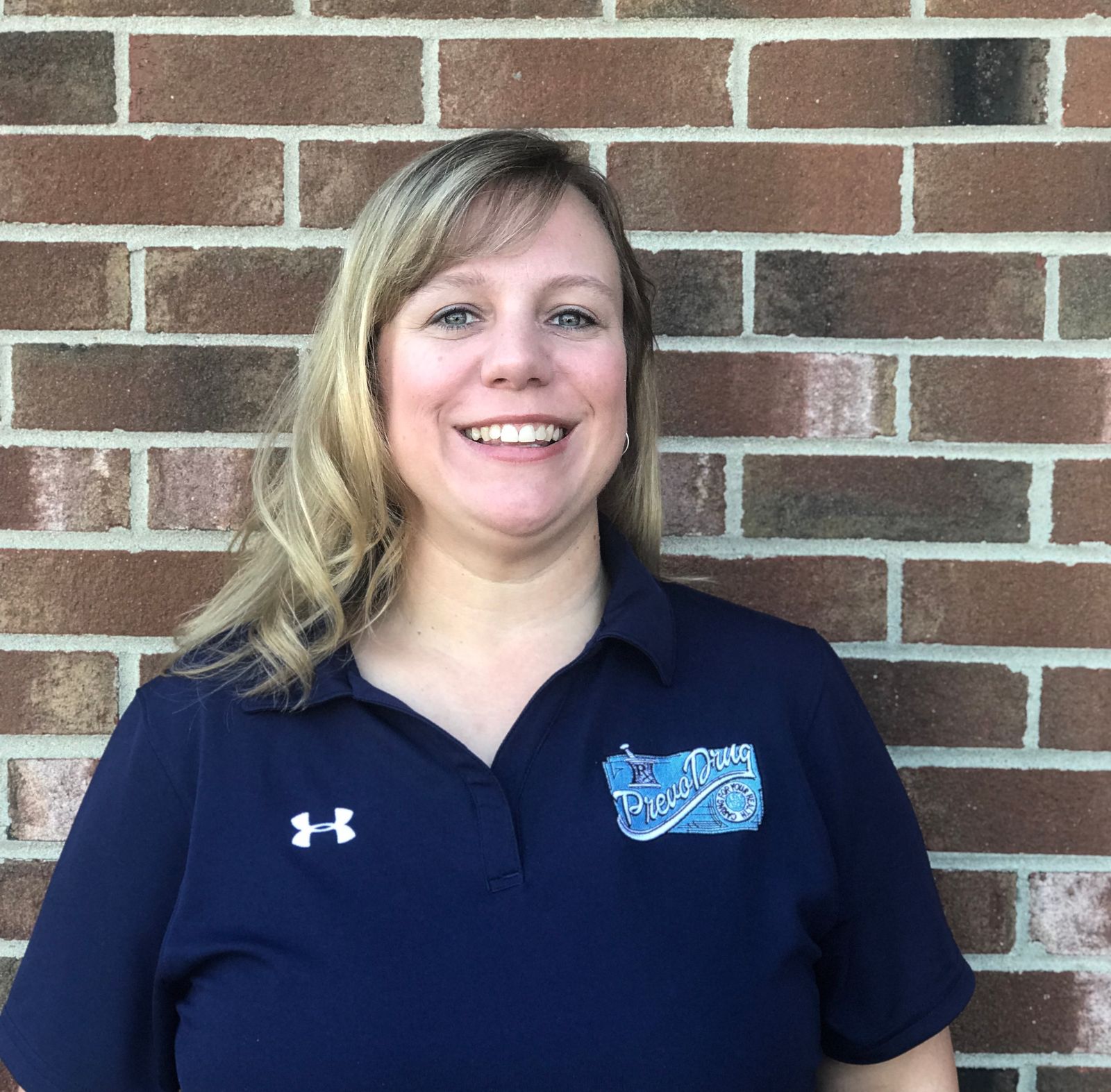 Julie Allsbrook - Pharm D, Staff Pharmacist
Julie Allsbrook is and Asheboro native and current resident. She graduated from Campbell University College of Pharmacy and Health Sciences in May 2017, and has been with Prevo Drug since July 2017. Julie is a certified immunizing pharmacist, and is certified in patient-centered diabetes care. When not working at Prevo, she enjoys being outdoors, getting adventurous in the kitchen, and spending time with her 3 boys. What she loves about Prevo is the family atmosphere, being able to take time with customers, and getting to health coach her patients.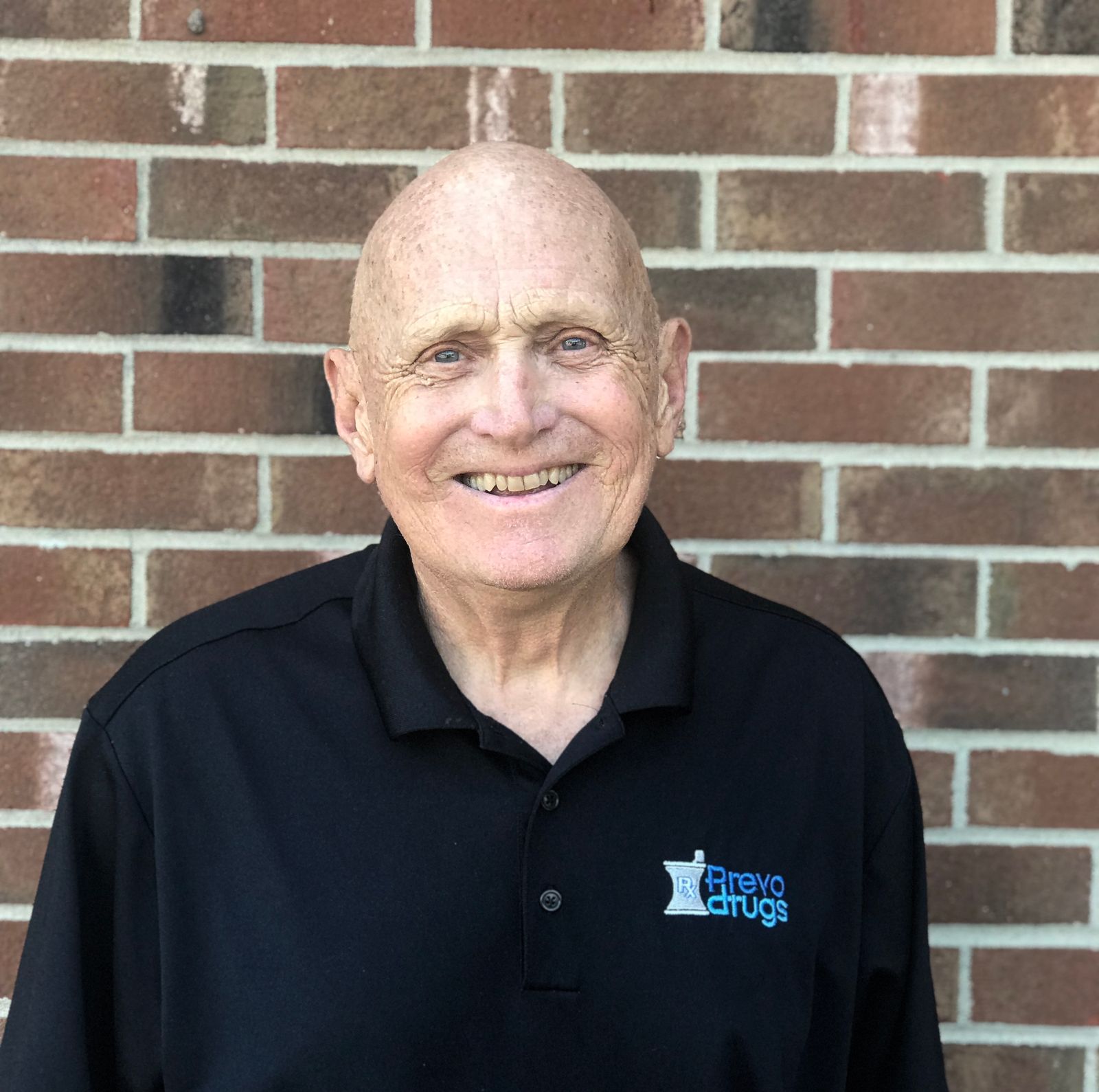 Chip Owen - Rph, Staff Pharmacist
Chip Owen is local boy, having lived almost all his life in Asheboro. He is married to his high school sweetheart, Sarah Henry, and they have three successful daughters and six grandchildren ranging in age from 3 to 18 years of age. Chip graduated from Asheboro High School, Wake Forest College, and the University of North Carolina School of Pharmacy. He spent 33 years in the US Army Reserve as an infantry officer retiring with the rank of Lieutenant Colonel, and served several years on the Randolph County Board of Health and the YMCA Board. He is still very active at the "Y" and with the Wake Forest Deacon Club. Chip has been practicing pharmacy in Asheboro for over 40 years and here at Prevo Drug for the last eight. He says it truly was a blessed day when Stan asked him to help and changed his perspective of the profession. What he loves about Prevo is that the customers are friends as well as responsibilities, and all the staff works diligently to keep everyone healthy and happy.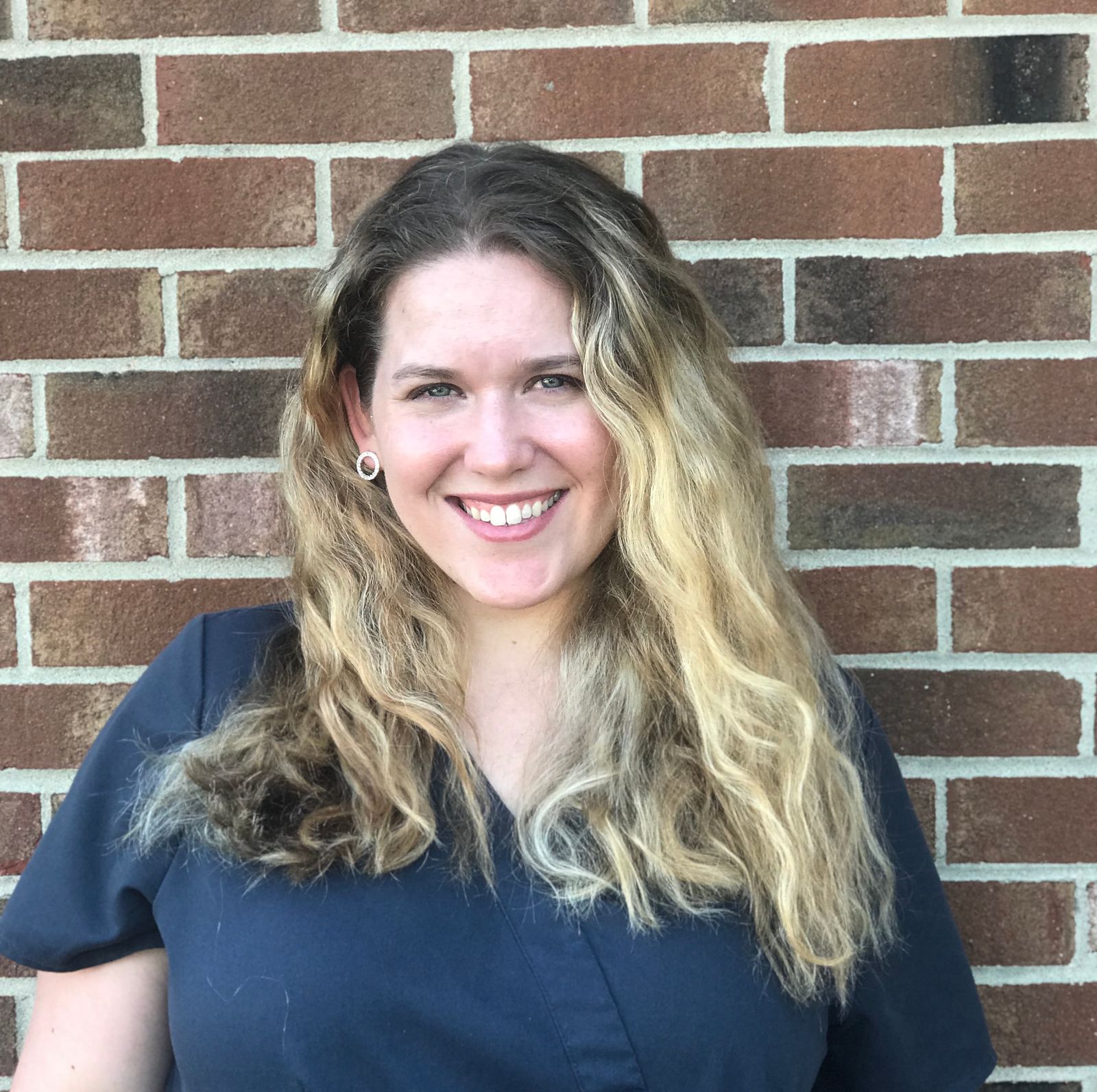 Kathleen Garner - CPht, Lead Technician
Kathleen Garner is native of Randolph County, and graduated from Randleman High School. She has been a certified pharmacy technician since 2008, and with Prevo Drug for the past two years. Kathleen has been married since 2011 to her husband Jon, and they have twin daughters and multiple pets. In her time away from work, she enjoys baking, reading, and spending time with her family. Kathleen's favorite part of working at Prevo is the passion the employees and owners have for keeping their customers healthy, and helping them whenever they can.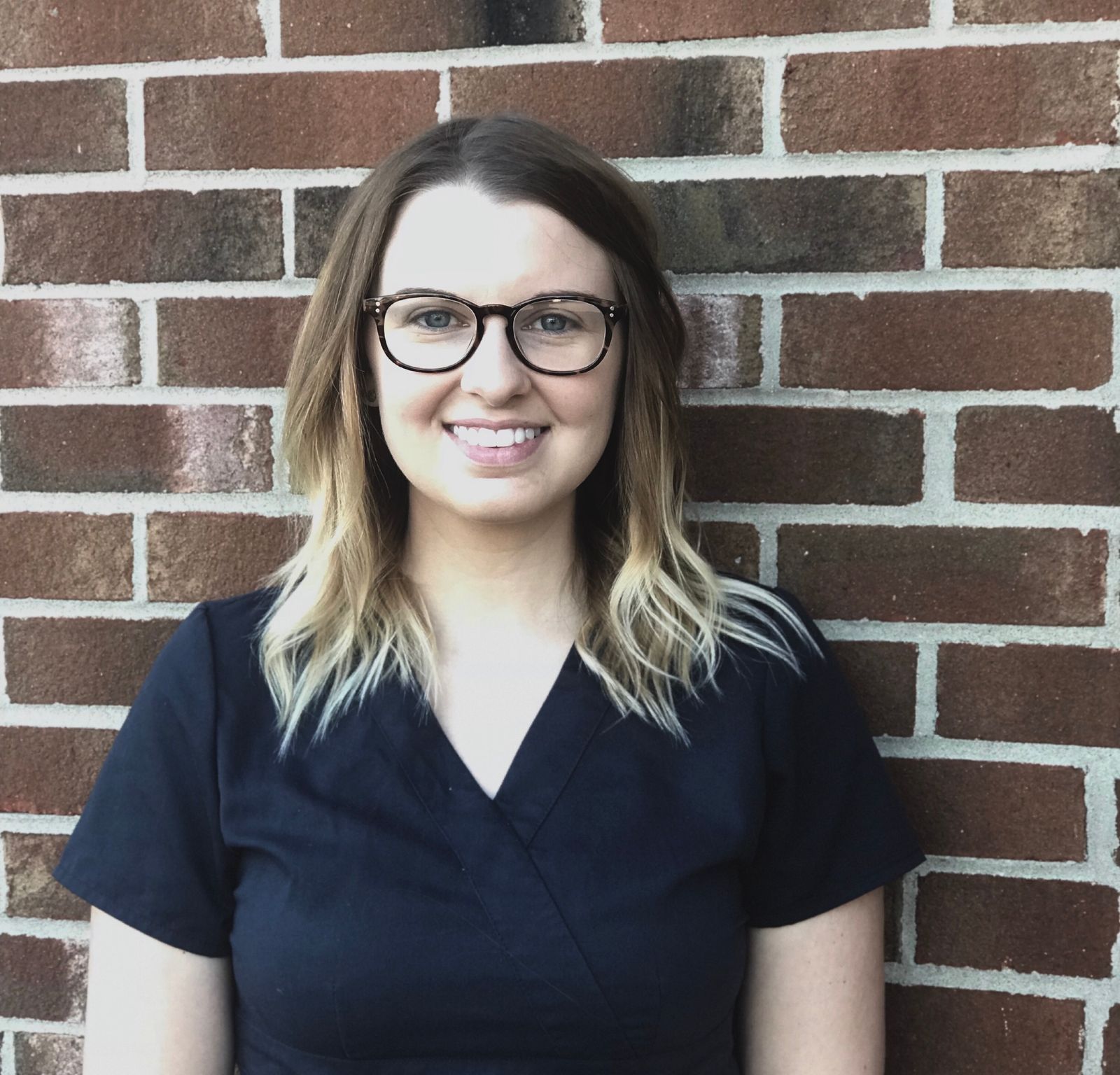 Erin Trogdon - Lab Manager, Staff Technician
Erin Trogdon has lived in Randolph County all her life. She has worked as pharmacy technician for 6 years, and here at Prevo Drug for the past two. Her favorite part of being the lab manager at Prevo is getting to work closely with bio-identical hormone therapy patients. She loves being able to make compounds to fit their individual needs. Erin also loves coffee, listening to podcasts, and watching her niece play softball.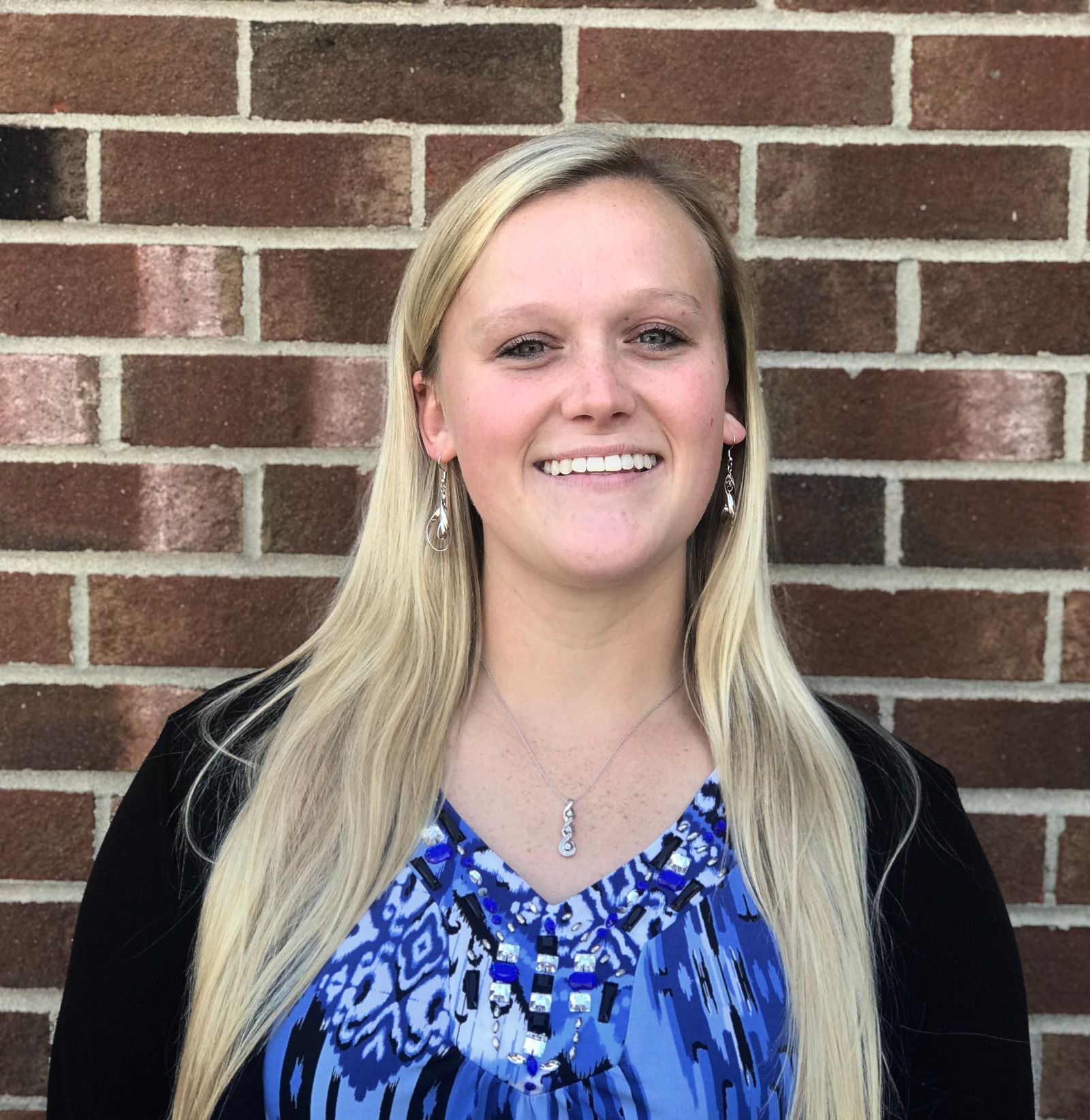 Amy Harrelson - Executive Assistant to Owner, Staff Technician
Amy Harrelson is a lifelong resident of Asheboro, and has been working at Prevo Drug for almost 5 years. She started off as a cashier, moved to a pharmacy technician position, and is now the executive assistant to the owner, Ashley Duggins. One thing she really enjoys about working at Prevo Drug is the people she works with. She says that everyone is always willing to help and she is always looking forward to going into work each day. Amy is currently a kinesiology major at UNCG, with plans to attend High Point University for her PA degree. She also loves animals; she has 2 dogs and 8 cats that she enjoys spending time with.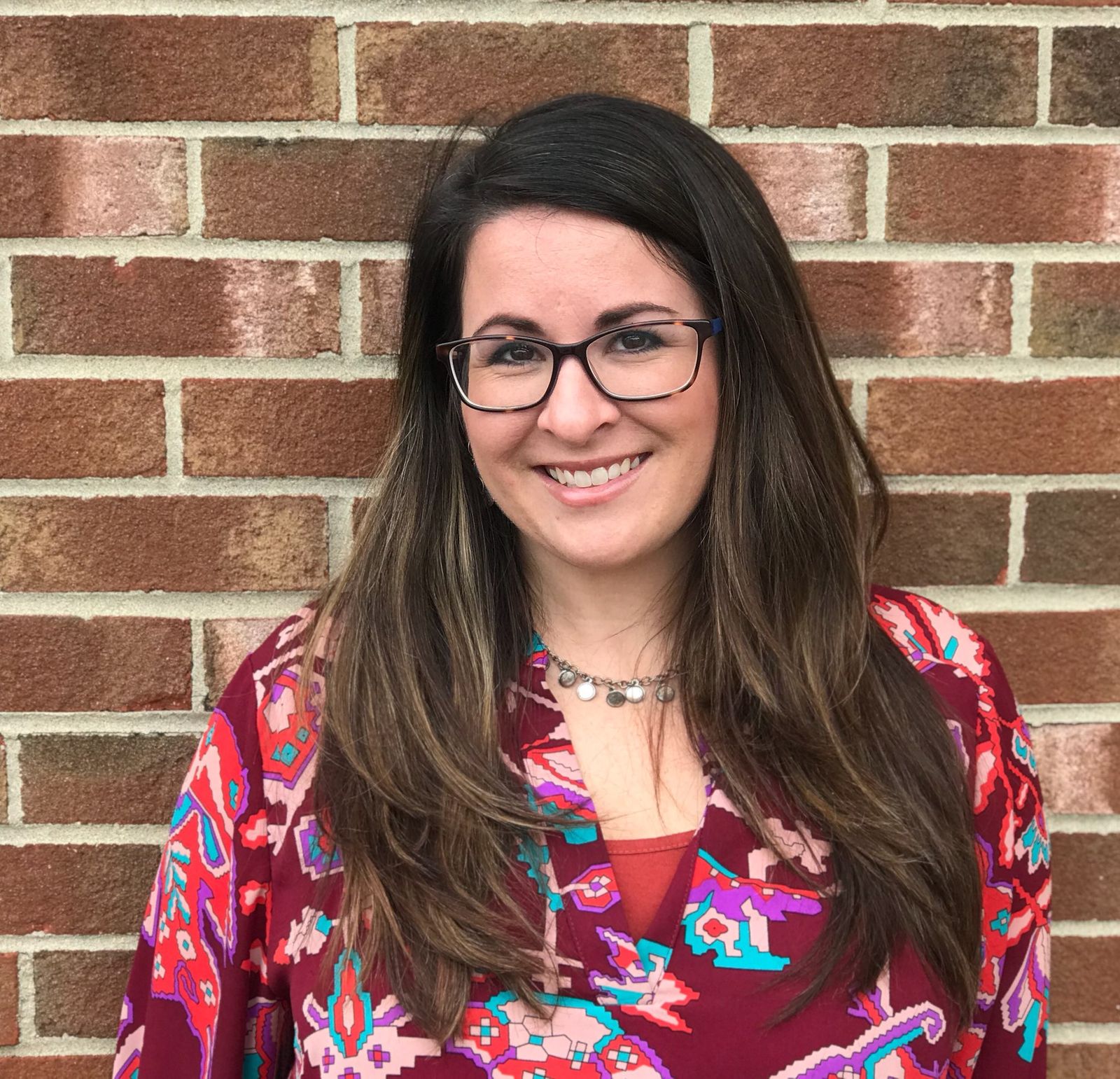 Katie Hogan - Executive Assistant
Katie Hogan is native of Randolph County, and graduated from Randleman High School. She was previously employed with CVS as a pharmacy technician, but recently joined the Prevo team in October 2018. Katie and her husband, Michael, enjoy spending quality time with their two children. In her time away from work, she enjoys baking, reading, and traveling. Katie's favorite part of working at Prevo is the close-knit atmosphere between employees and customers.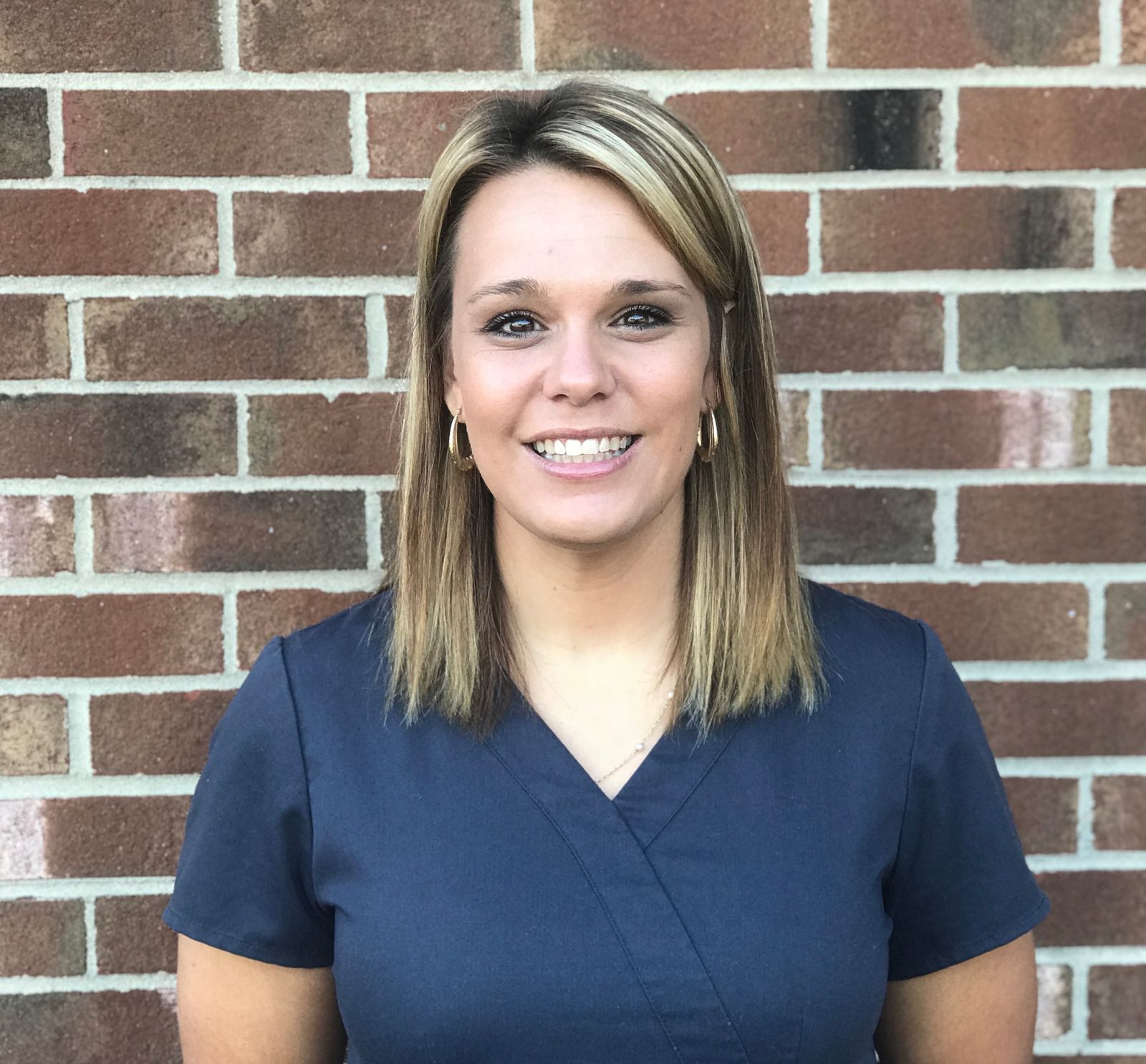 Jessica Hall - CPht, Staff Technician
Jessica Hall was born and raised in south Florida and moved to Asheboro in 2006. She started working for CVS and got certified as a pharmacy technician in 2007. In 2010, she joined the Prevo family. She enjoys working for Prevo Drug because it is locally owned, which allows for more personal relationships with patients. Outside of work Jessica enjoys spending time with her husband and two boys, Crossfit, gardening and being outdoors.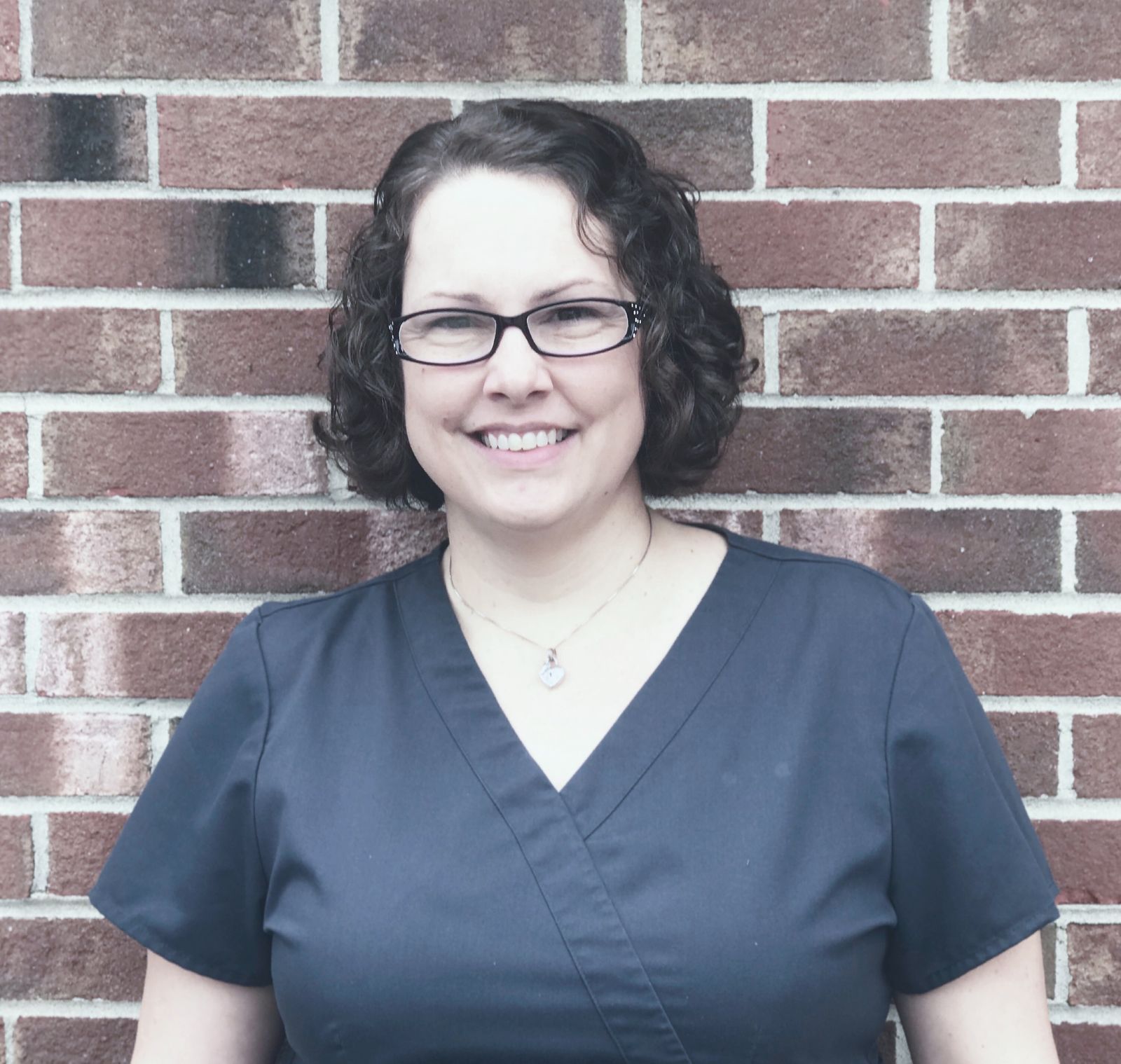 Holly Preslar - Staff Technician
Holly Preslar has worked for Prevo Drug since 1989. She loves working here because of the great people that she gets to work with and says "my employers are the best people you could ask for. They would do anything for you." She has been married for 28 years and has 3 children.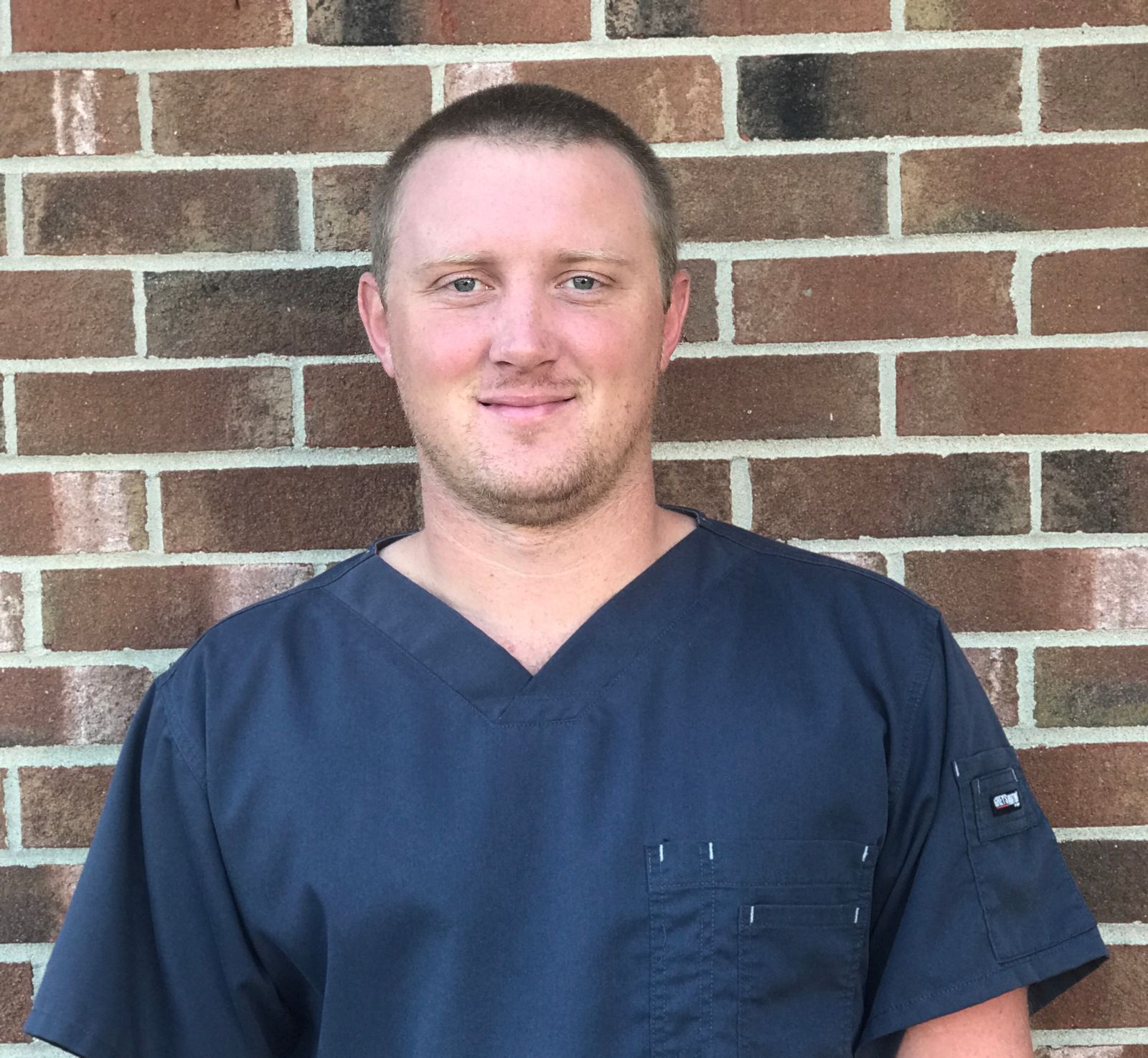 Zack Stutts - Staff Technician
Zack Stutts has been with Prevo Drug since 2017. He loves working here because everyone is like one big family and he always enjoys going to work! In his time outside of work, Zack likes to spend time at Badin Lake doing all kinds of water sports and drag racing, as well as spending time with friends and family.
Jordan Nixon - CPht, Staff Technician
Jordan Nixon started working for Prevo Drug in February of 2018, having been a certified technician since 2013. She is mom to her six-year old daughter, who keeps her quite busy with many activities. When she does have time for hobbies, Jordan enjoys running and making household decorations like wreaths and bows. She loves the family atmosphere at Prevo, and the individualized services offered, such as hormone compounding and compliance packaging.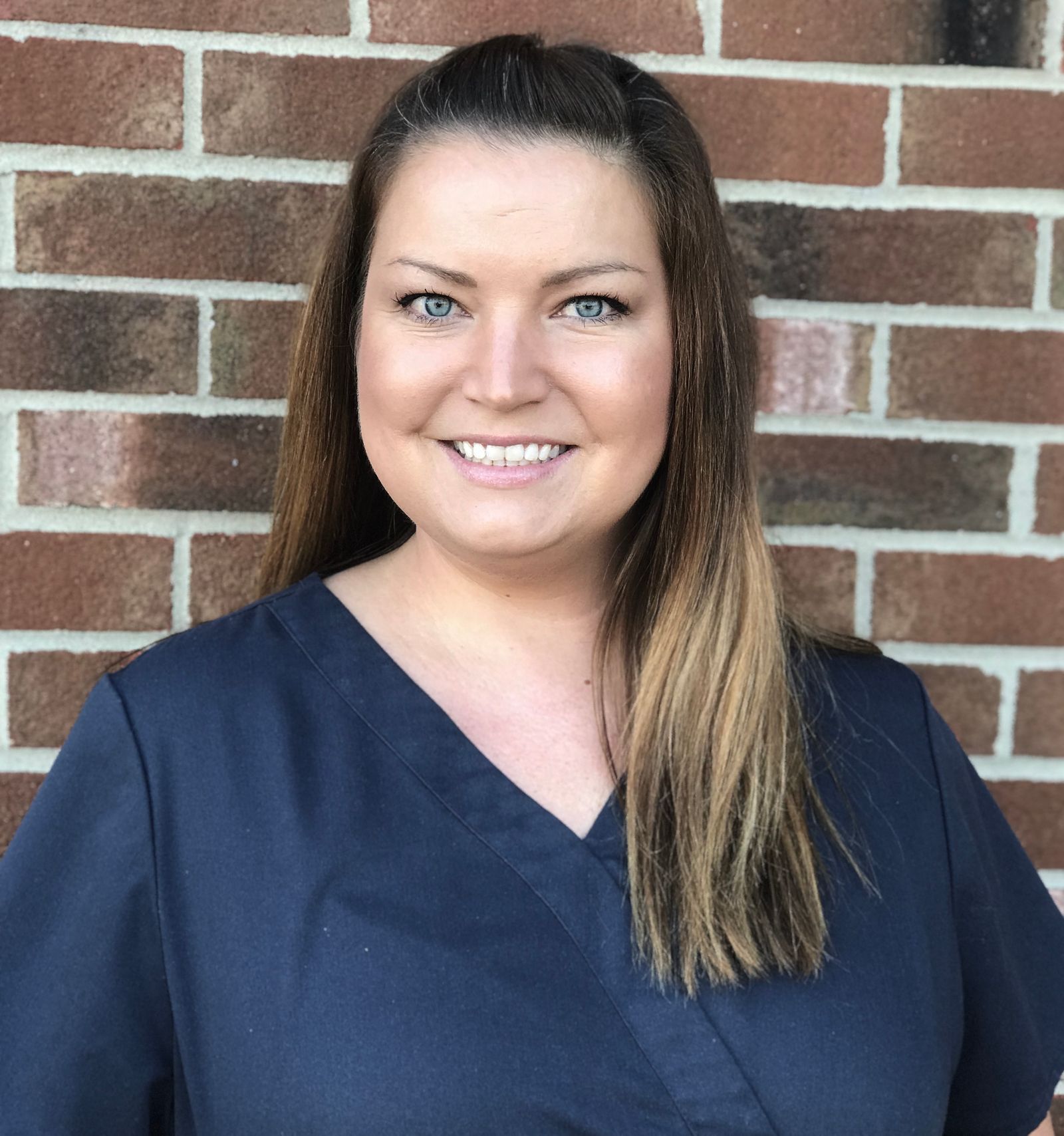 Karen Baker - Staff Technician
Karen Baker has been with Prevo Drug since February of 2018. She is married to Matthew, and they have three girls. She says a busy life with three children attending ballgames, programs, etc., does not leave a lot of time for hobbies, but when she can she loves to chalk pain and restore old furniture. She also enjoys decorating and landscaping. What Karen loves most about Prevo are the personalized services and programs offered, as well as the small home town feel.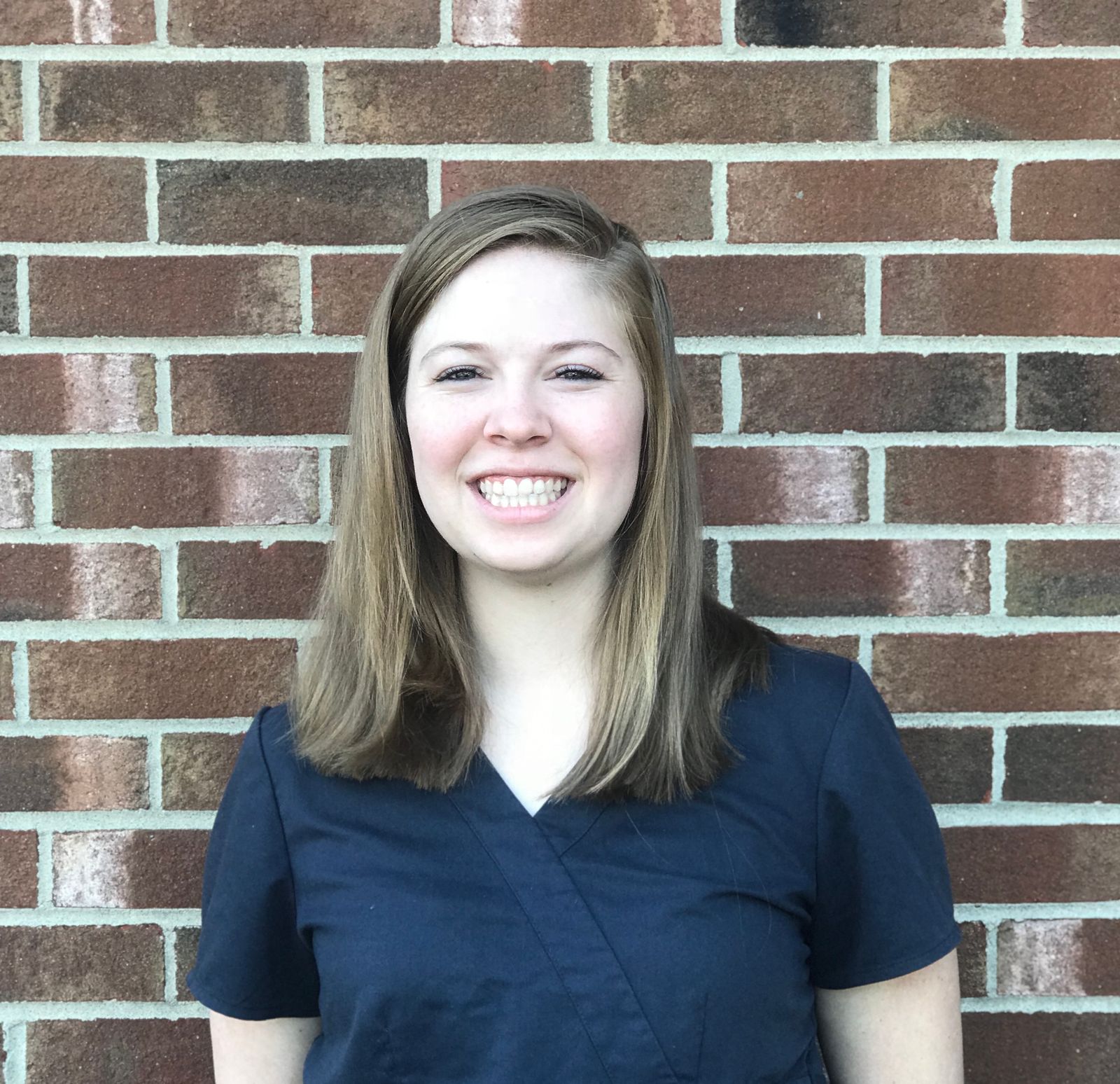 Megan Young – Accounts and Billing Specialist
Megan Young has worked at Prevo Drug for the past two years. For her, the best part of working here is how close all the employees are with one another. She says when she first started, she remembers Ashley saying that everyone at Prevo is like a big family, and she was right. She loves how much the employees mean to Ashley and Ken, and how willing they are to help. When not at work, Megan really enjoys going to Seagrove and seeing all the pottery.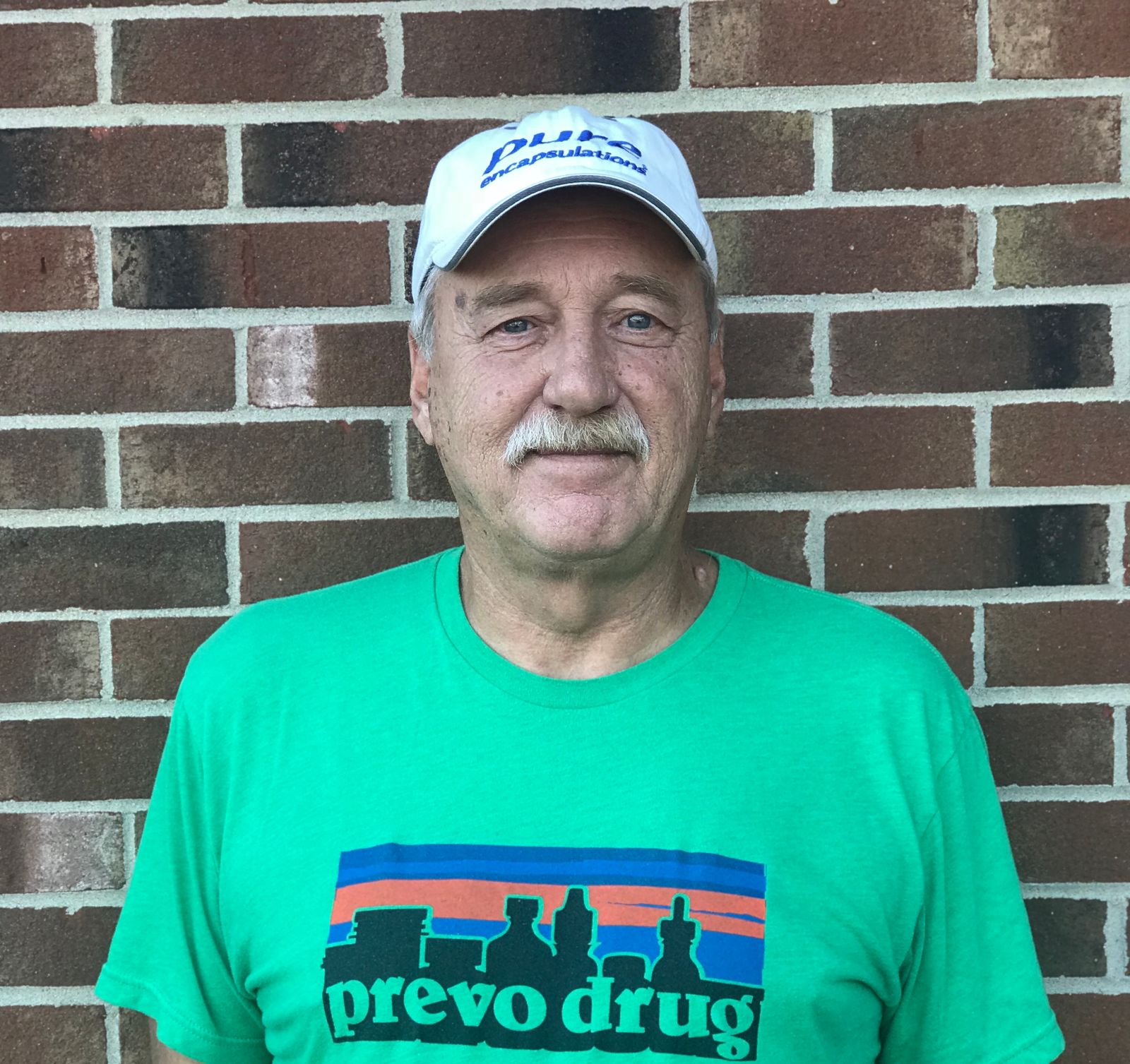 Terry Luck – Inventory Manager
Terry Luck has been with Ashley and Ken since they purchased Prevo Drug in 2014. Throughout the years he has performed many jobs in the pharmacy, and is now manages inventory for the store. He is married to his wife, Virginia, and together they have one son.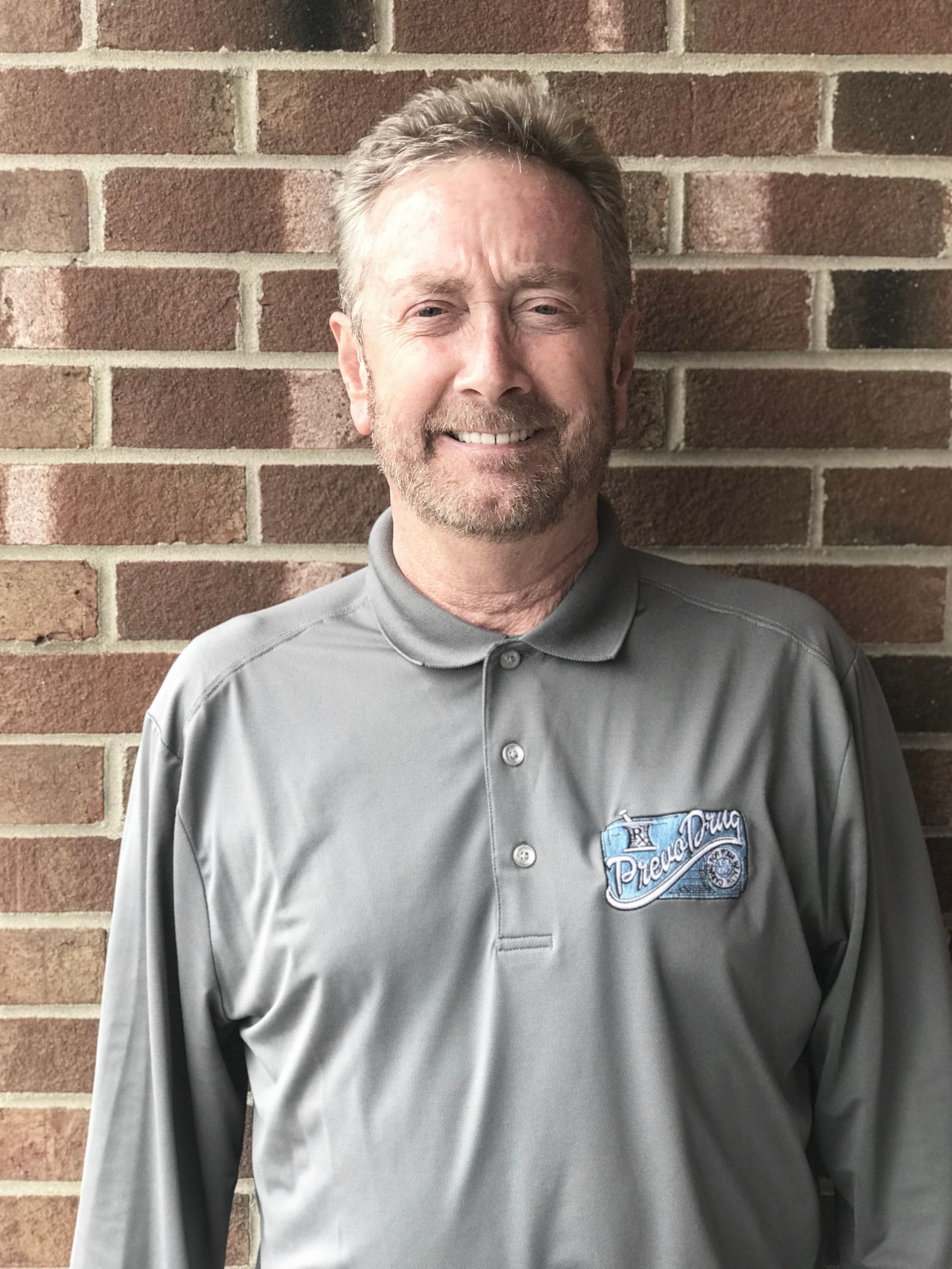 Dean Hoover – Delivery Manager
Dean Hoover has lived in Randolph County all his life, graduating from Southwest Randolph High School. He married his wife Denise in 1972, and their daughter Ashley is now owner of Prevo Drug. He is retired from furniture sales, attends Crossroads Baptist Church, and enjoys golf and watching UNC and the Yankees. He enjoys seeing the customers when delivering their medications. He says that Stan Haywood helped create a great service for the community and is very happy that his daughter, Ashley, has continued this work.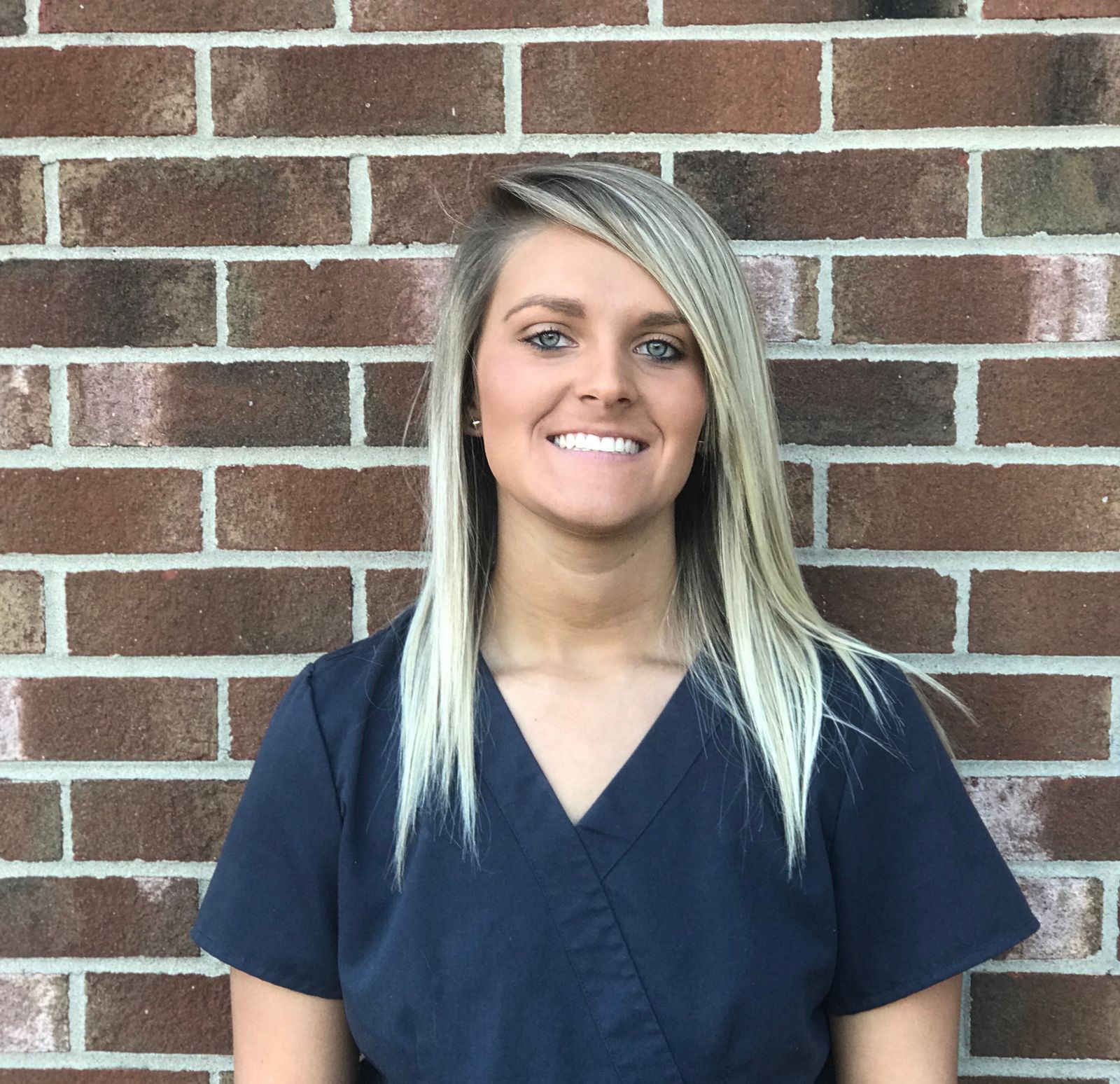 Brandi Morris – Cashier Manager
Brandi Morris has been with Prevo Drug for the past two years. She says what she loves most about working for Prevo is the customers she gets to meet and create bonds with. Brandi also really loves the family environment that Ashley and Ken have created for their employees. In her free time, she loves spending time with her three dogs, Oakley, Booster, and Kona. Brandi likes training them and taking them for long walks.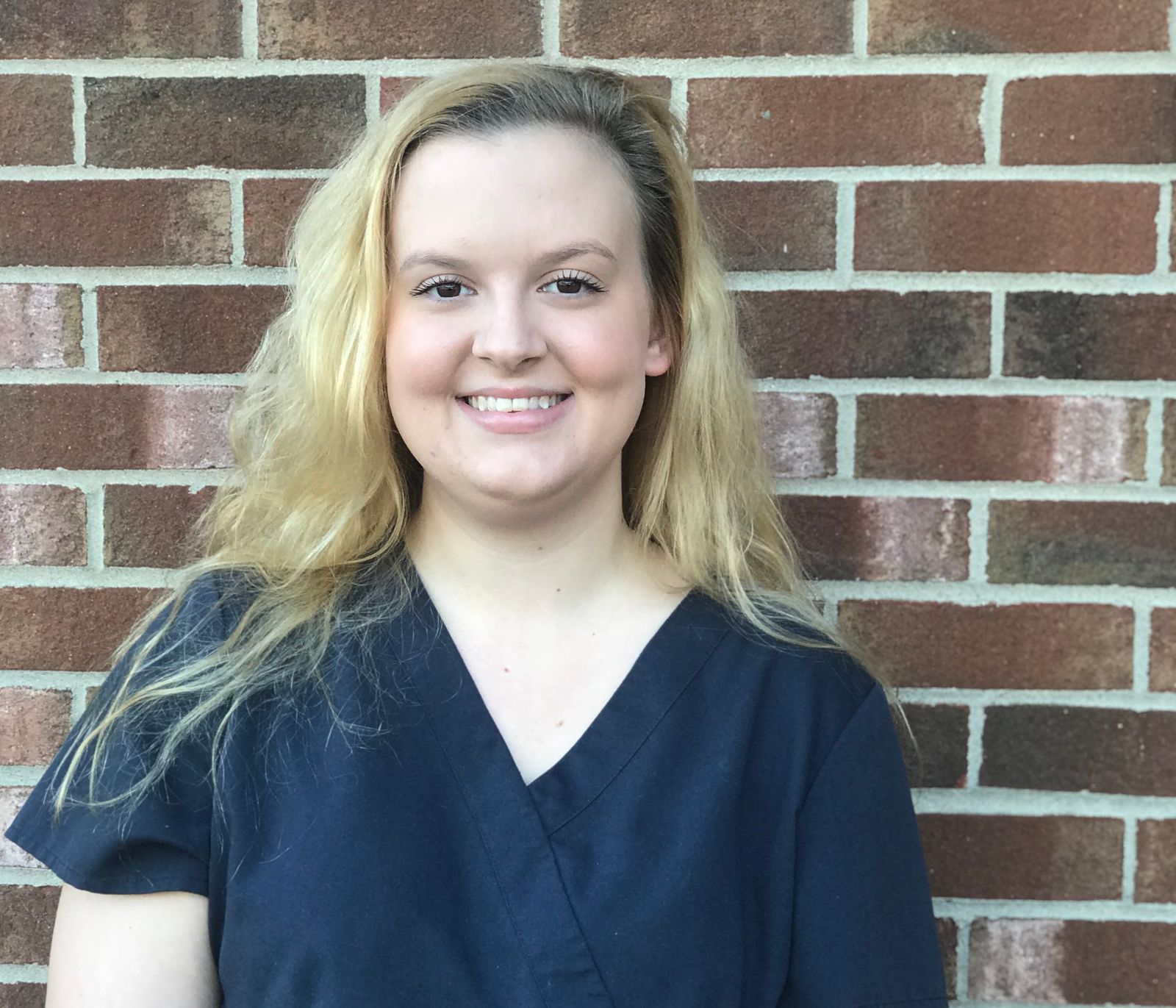 Victoria Hurley – Staff Cashier
Victoria Hurley is a new addition to the Prevo Drug family, starting in March of 2018. Getting to know her customers better each visit is her favorite part of working at Prevo. She loves being their ear when they need someone to talk to. In her time away from work, Victoria enjoys spending time with her family and working on music.